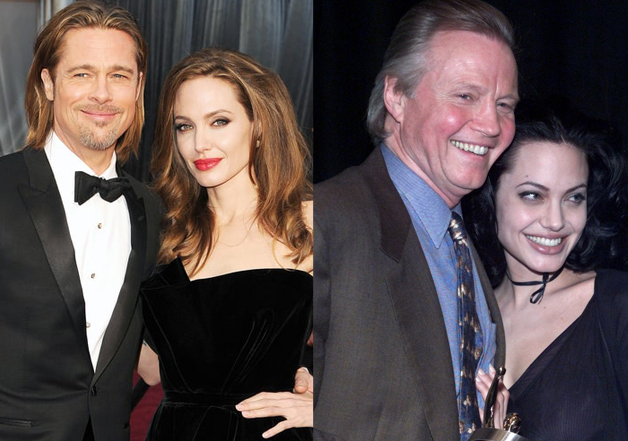 Actor Jon Voight, who is the father of actress Angelina Jolie, has something to say on his daughter's split with actor Brad Pitt. Jon opened up about the impending divorce saying that something huge must have happened between the two.
On Monday, Angelina Jolie filed for a divorce from her husband of two years Brad Pitt sending shockwaves across their fans. Angelina cited irreconcilable differences as the reason behind it. Speaking on this heartbreaking split; Jon said that a serious event may have forced Angelina to take this step.
Jon added that the decision is a sad one and he had no idea that Angelina has decided to end her marriage with Brad. Jon reportedly said,
"It's a sad thing. Say a little prayer.I am concerned for Angie and the children, and hopefully I'll be seeing them very soon".
Jolie filed for divorce from Pitt after just over two years of marriage and 12 years of being together as a couple. They were officially married in August 2014.
Jolie listed their official date of separation as September 15. She is asking for physical custody of the couple's six children.
Pitt officially adopted three of Jolie's children, while Jolie gave birth to three more children of their own over the course of their relationship.
"Brangelina", as they were dubbed by the media, met on the set of the film "Mr. and Mrs. Smith".
There was widespread speculation at the time that their relationship began onset and that Pitt divorced actress Jennifer Aniston so he could be with Jolie.
(With IANS Inputs)