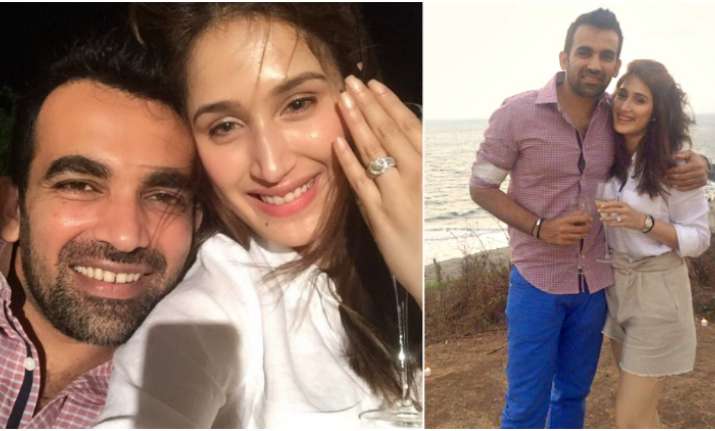 The cricketer- Bollywood actress couple Zaheer Khan and Sagarika Ghatge, who got engaged in April 2017, will be taking the next step soon. Yes, the beloved duo is all set to tie in the knot on November 23 in a court marriage ceremony in Mumbai. While the Chak De actress had earlier stated that it would be a winter wedding, Zaheer has now revealed their marriage details and much more. Speaking to idiva.com, the pace bowler revealed that there will be pre and post wedding functions. 
"I am planning to have something in Pune as well, so the ceremony will go on for a few days. We want this to be a get-together for close friends and family", Zaheer Khan was quoted as saying to the daily.
The Indian cricketer also said that he is feeling upbeat but it may be a stressful time for Sagarika "She is the worrier because she is more responsible as far as the timelines are concerned. With me, things go haywire", Zaheer added.
Talking about their inter-religious marriage, Sagarika Ghatge said that her parents are openminded and their primary concern was that she marry the right person. "I am sure they may have had their apprehensions, but after meeting him, it cleared a lot of things for them. He is perfect", the actress said.
Being quizzed on as to who made the first move, Zaheer Khan said, "One person had to take the lead, and it was me. Things started to get serious when I actually told her about it. Before that, we would always meet as part of a group. We would enjoy each other's company, but I wasn't sure if she liked me or not. So I just told her, "I would like to take you out for dinner, but it should be just you and me, not with the gang." She thought I was joking about it! We always felt there was something between us, but didn't say it. We have different personalities but are similar in a lot of ways as well. She is quite choosy about who she hangs out with and so am I. We take our time to open up to people. We both are introverted to a certain extent".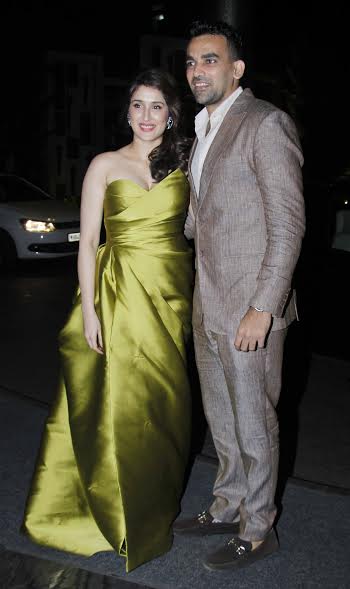 The official engagement ceremony of Zaheer Khan and Sagarika Ghatge was a grand affair, which was attended by several Bollywood and cricket celebs. The love birds got engaged in a star-studded ceremony in Mumbai.
For more entertainment news and updates, follow our Facebook page