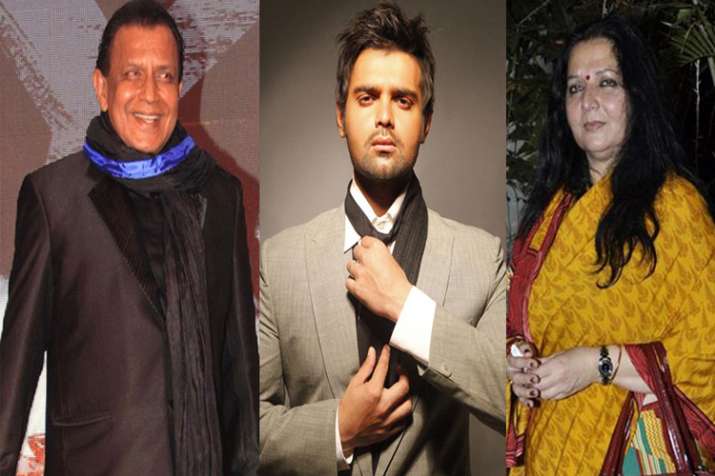 A Delhi court today granted anticipatory bail to veteran actor Mithun Chakraborty's wife and son in a complaint of alleged rape and cheating filed by a woman.
Special Judge Ashutosh Kumar granted the relief to Chakraborty's wife Yogita Bali and their son Mahaakshay saying they have deep roots in society and are not likely to abscond.
Accordingly, it is ordered that in the event of arrest, both the applicants shall be released on a personal bond of Rs one lakh with two sureties each of the like amount," the judge said.
An FIR was lodged pursuant to court's order on the complainant of a woman who alleged that Mahaakshay had cheated and raped her. She alleged he had physical relations with her for around four years after promising her marriage.
The court had said that prima facie there are sufficient grounds for registration of an FIR against Bali and Mahaakshay and to proceed further in accordance with the law. The woman alleged in her complaint that when she became pregnant, Mahaakshay had given her some medicine which led to an abortion.
In her complaint, she claimed that Yogita Bali had threatened her of dire consequences if she continues the relationship. The complainant also said in court that she moved to Delhi from Mumbai as she feared for her life in view of threats made by Bali and her son.
Meanwhile, the scheduled marriage of Mahaakshay in Udhagamandalam (Ooty) in Nilgiris district of Tamil Nadu was today cancelled following arrival of a police team to investigate the case, police sources said.
After the arrival of the investigating team, the marriage was cancelled and the bride's family left the place, police said.