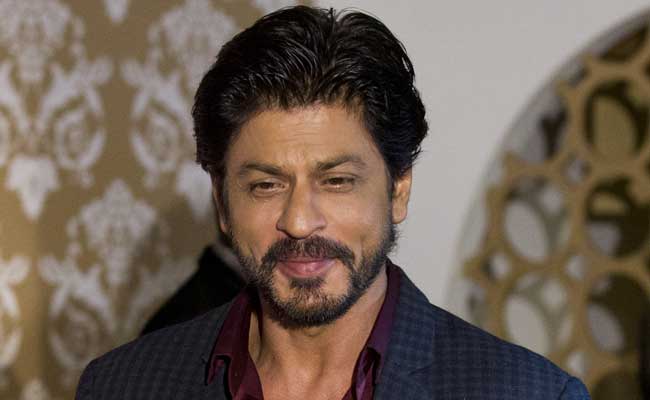 60-year-old Aruna was battling with cancer for last six years and her last wish was to meet Shah Rukh Khan. Aruna's demise was announced by her son Akshat on twitter today. "Even God needs happiness in times of chaos. May the purest and happiest soul of Maa @Arunapk57 Rest in Peace.Thank you everyone," Akshat tweeted.
Shah Rukh Khan responded to Akshat's tweet by condoling her mother's death and added that he understands how sad the loss of a parent is. 
"May Allah give you strength to deal with the loss of ur beautiful mother. I know how sad it is to deal with the loss of a parent. Know that she is always with u & henceforth do things that give her reasons to smile in heaven," Shah Rukh Khan tweeted.
Aruna, a retired Indian Railways employee, was reportedly diagnosed with third stage ovarian cancer in February 2011 and blood cancer in July 2017. 
A die-hard Shah Rukh Khan fan,  Aruna was admitted in Gurgaon's Artemis Hospital where she breathed her last today. She is survived by her children Akshat and Priyanka.
Shah Rukh Khan came to know of Aruna's last wish to meet him after several of her well wishers launched a campaign on twitter with hashtag #SRKmeetsAruna. They posted pictures of the 60-year-old on a hospital bed and tagged  SRK in the tweets.
Taking note of the twitter campaign, Shah Rukh Khan told her in a video message, "I'm made to understand through your son Akshat and daughter Priyanka that you are fighting with an illness. I want to say this that me, my whole family, all our friends whoever knows about you, we are praying for your wellness."
"You are in a state where meeting you is perhaps not a possibility. I know this for a fact, with the positivity that you carry around that you will get well soon and we will meet very soon," he added. 
Shah Rukh had even promised to perform on Arun's favourite song of him when they met.
However, Aruna passed away with her  unfulfilled wish of meeting the King Khan of Bollywood.
Hey @iamsrk - you are inspiration to zillions, just like you- our beloved @Arunapk57 is fighter-survivor and inspiration to many! Please make #SRKmeetsAruna happen! 🙌🏻 let her only wish be true. She brings smile on million faces- you only can bring smile on her face! 🙌🏻🙏🏻 pic.twitter.com/FPaE6zqwmB

— ख़त (@BhumikaShah7) October 19, 2017
Heartwarming message from @iamsrk to @Arunapk57

SRK WINS HEARTS pic.twitter.com/snufolmdny

— Bauua Universe (@SRKUniverse) October 20, 2017
(With PTI Inputs)
For more entertainment news and updates, follow our Facebook page