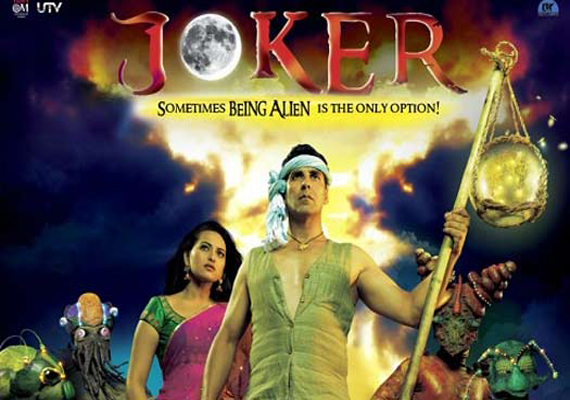 Mumbai : Shirish Kunder's last film Tees Maar Khan flopped badly at the box office last year, but the director seems to be a go-getter.
He now wants to screen his next film Joker in space to the astronauts lodged inside the International Space Station, orbiting the earth at a height of 230 miles.
A media report says,  producers UTV-Disney are having talks with NASA, the US space agency, to work out the logistics to screen
Akshay Kumar
's sci-fi film to Indian origin US astronaut Sunita williams and other co-astronauts.
Sunita Williams is presently inside the ISS with Russian astronaut Yuri Malenchenko and Japanese astronaut Aki Hoshide.  
"UTV-Disney is trying to sort out the procedure to uplink the film from NASA so that the astronauts can watch it there," says the source.  
 The source reveals that the plan is to screen Joker on the space station a day after its release on August 31.
"They plan to screen the film for the astronauts on September 1," says the source.
A source at UTV-Disney, says, "For Joker, we have many out-of-the-box ideas and they are all at the planning stage. We can't disclose anything so early."  
Joker involves a mysterious town called Paglapur, a UFO from space, aliens and a NASA scientist played by Akshay Kumar.
So, let's see, whether Indians or aliens fill up the seats at cineplexes or not.