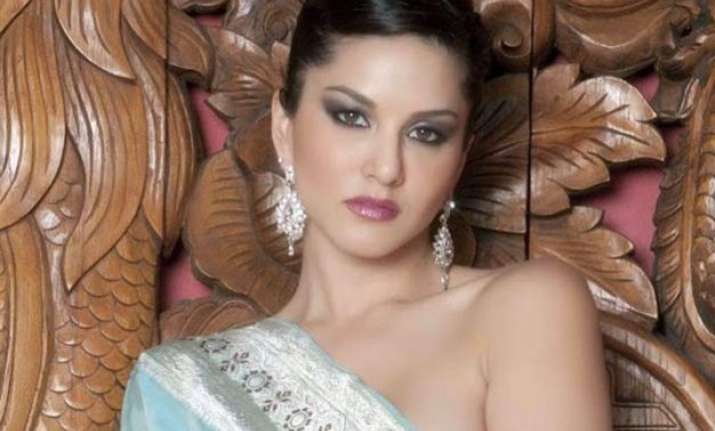 'Porn' is currently the most talked about topic in the country after government decided to put ban over 850 sites that serve adult content.
While the people are indulged in heated discussions over the pros and cons of the ban, porn-star turned Bollywood actress Sunny Leone has put forth her views.
The star hasn't said anything verbally over the matter but she made it sure to convey her thoughts with the help of a picture. As the saying goes, a picture is worth a thousand words and Sunny has been successful in doing so with the picture that reads: 'Sex sells', in bold, all-caps, glittery golden letters.
It was after the govt decided to hold the decision to ban porn; the star came up with an ironical post on her twitter account. With two whimsical smileys, here is what she tweeted:
This picture has certainly satisfied the urge of people who wanted to hear it from porn-star turned actor.
Sunny Leone, despite becoming a well-known Bollywood face, is considered relative to the porn industry. Though, her tag of 'adult film actress' is the prime reason for her sensational entry in the country.