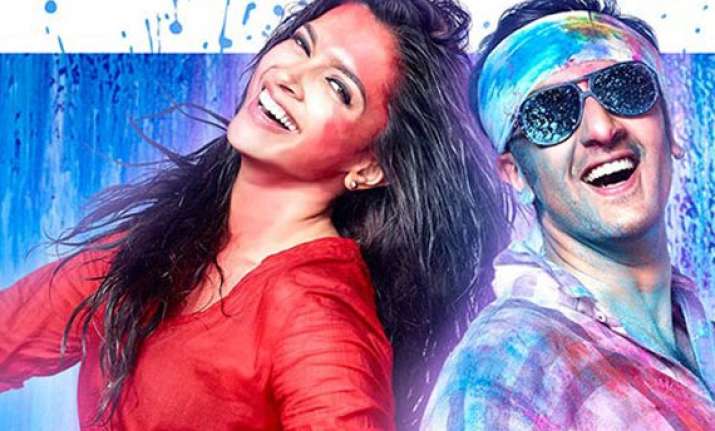 New Delhi, May 30: Delhi's well-known Hindu College is organising a special screening of Ranbir Kapoor and Deepika Padukone starrer "Yeh Jawaani Hai Deewani" in aid of Creating a Secure-Safe-Cordial Environment for Girl Students here Friday at the Delite theatre.
Earlier, the Hindu College's Old Students' Association (OSA) had organised special shows of "Singh Is Kinng", "Dabangg" and "Housefull 2" to raise funds for its projects.
The OSA has been helping the college by providing funds for different projects, including a Braille library for visually challenged students, helping the less privileged students and renovation of the college auditorium.
Vinod Rai, former Comptroller and Auditor General of India, renowned cardiovascular and cardiothoracic surgeon Naresh Trehan and former Chief Justice Mukul Mudgal are expected to attend the screening.
The OSA is also launching an application called "Assist Me" on the same day. The application helps alert family and friends in emergency situations and can be used on major smart phones including iPhone, Android, Blackberry and Windows.
To support OSA in the cause, the Asian Education Group and Marwah Studios, a creative enterprise, is organising a 100-poster exhibition celebrating 100 years of Indian cinema at the same venue. Two short films by students of the Asian Education Group will also be screened at the event.
The Hindu College alumni associated with the film industry from its earlier years include legendary Moti Lal, Manoj Kumar, and Madan Puri. From the present lot, it includes Ashish Vidyarthi, Imtiaz Ali, Arjun Rampal, Tisca Chopra,
Vishal Bhardwaj
, Rekha Bhardwaj and Rabbi Shergil.