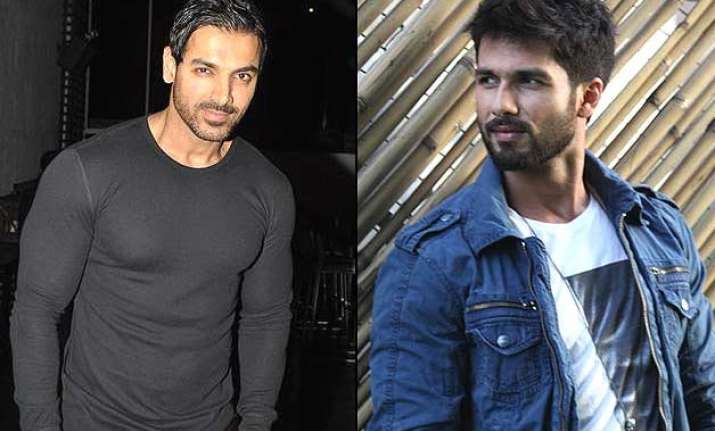 New Delhi: Since the news of Shahid Kapoor getting married to Delhi girl Mira Rajput broke in, people are all in awe for the actor's decision and more because the girl belongs to a non-industry background.
However, we have had several instances where Bollywood men evidently found their soul mates in the ladies outside the glamour world. A few those being as follows:
John Abraham - The actor who remained in news for dating Bong shell Bipasha Basu married his banker girlfriend Priya Runchal in a secret ceremony the last year. It was through his twitter account in which he addressed the lady as Priya Runchal Abraham that the world got to know about the nuptial.
Vivek Oberoi - The actor's wife Priyanka Alva is the daughter of former Karnataka's minister Jeevaraj Alva and a popular social worker Nandini Alva. The lady has studied Business Administration from the University of London and is currently associated with a NGO.
Suniel Shetty - The 'anna' of Bollywood had a love marriage and tied the knot in the year 1991 only after dating for years before getting married to Mana Shetty. Mana was 17 when she initially met the actor and despite the religious differences between the two, nothing could hinder their lovely bond.
Anil Kapoor - Sonam Kapoor's father had quite and interesting love story and he too dated his now wife Sunita Kapoor for around 10 years. When he met the lady, he had no job and therefore was dependent on Sunita for many things.
Bobby Deol - Tanya Deol, the actor's wife is a popular interior designer and home decorator. She has her own home decor brand named 'The Good Earth' and the lady belongs to one of the powerful business families of the country - Ahujas.