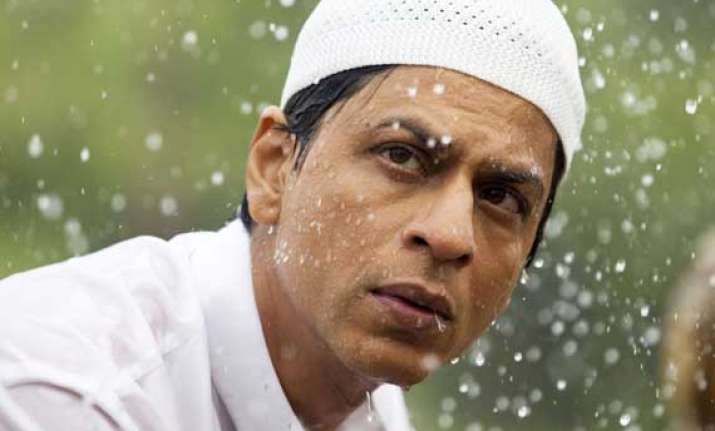 New Delhi, Aug 9: Bollywood megastar Shahrukh Khan has  revealed the reason behind the regular harassment at the hands of US immigration every time he visits that country.
Replying to queries from Rajat Sharma in the show Aap Ki Adalat on India TV, Shahrukh Khan said, a terrorist who has the alias of Shahrukh Khan is the reason behind his continuous harassment at US airports 
"Whenever I reach any US airport, they key in my name in the computer, and then they ask me to wait. Well, they behave quite politely, but it goes on for nearly four to five hours.  They check everything except forcing you to become nude."
(SRK: Jo kuch karna tha unhone kiya..bus kapdey nahi utaare, baaki sab kar diya…or main chup chap raha…uske bad American embassy ke log aaye or sorry bola ki aisa dobara nahi hoga…lakin main phir gaya or phir wahi hua…to maine unse poocha ki aisa baar baar kyun ho raha hai..to unhone mujhe bataya ki ek koi terrorist hai jo uraf  (alias) mein shahrukh khan likhta hai..to us wajah se confusion hota hai).
Shahrukh said, the sturdy US immigration officials first asked him whether he had the contact numbers of anybody he knew in the US, and when he tried to key in his Nokia phone to get the numbers, one of the guards shouted at me not to use the phone.
"Well I told them, I can't remember the phone numbers of people, whom you want to find out. Moreover, with securitymen shouting like this, I even forgot my own phone number.  They checked each and every piece of my luggage except forcing me to shed my clothes."
Shahrukh Khan hilariously remarked that he would try to get Katrina Kaif appointed in US immigration so that she could give him a safe passage every time he visits the US.