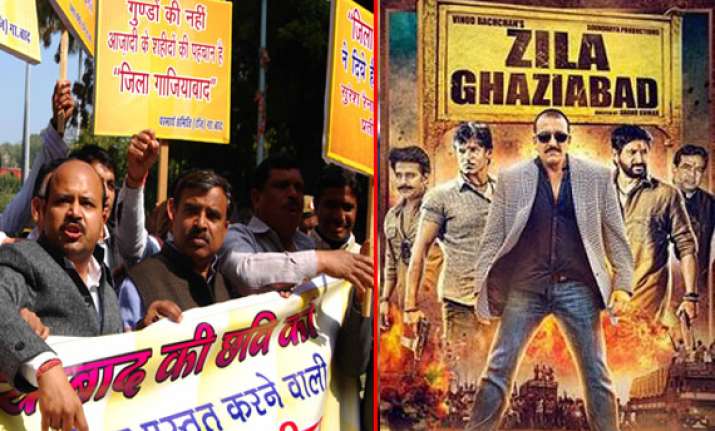 New Delhi, Feb 19: Sanjay Dutt starrer 'Zila Ghaziabad' is facing protests in this satellite city, with posters denouncing the portrayal of Ghaziabad as a crime city.
Slogans and banners with the message "not of goons, it's the city of martyrs' have appeared in Ghaziabad.
The protesters are of the view that the flick is representing the city as the centre of goons and it will inflame the youth to take up crime.