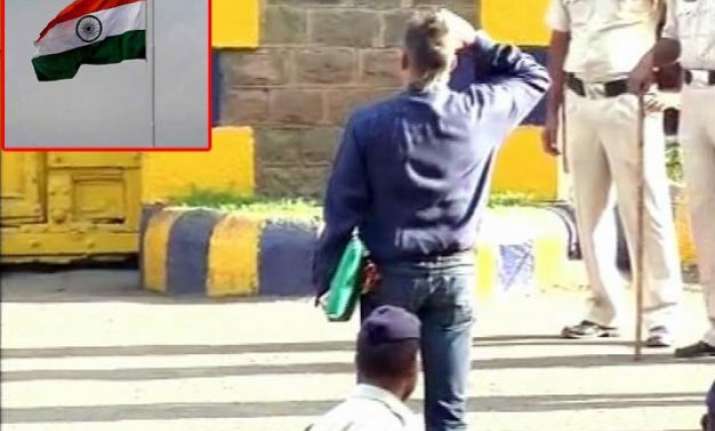 New Delhi: Actor Sanjay Dutt today walked out of the Yerwada jail after serving his five-year sentence after being convicted in the Arms act.
Dutt's wife Manyata and director Raj Kumar Hirani received the actor outside jail.
The first photos of him after coming out of the jail are already doing the rounds of social media. And now we have this video of Sanjay Dutt touching the ground and saluting the national flag before picking his bags and leaving the jail premises.
The 56-year-old actor is also seen calmly waving his hand to the crowd, which is gathered there to get a glimpse of him.