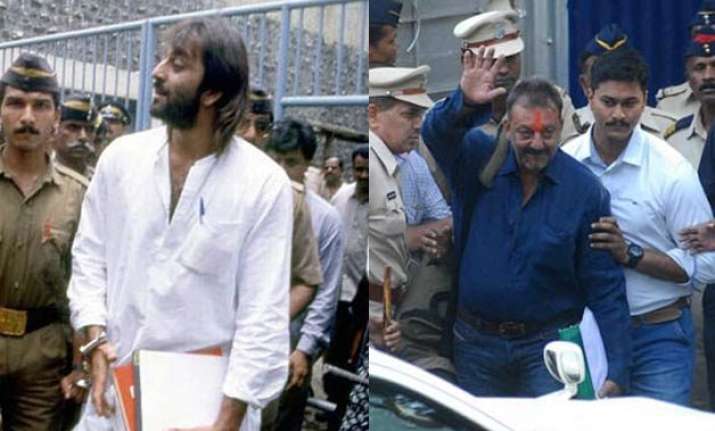 New Delhi:  Bollywood actor Sanjay Dutt has witnessed the happiest day of his life today. The actor has walked out as a free man out of Pune's Yerwada Jail. Sanjay was serving the sentence after he was convicted under Arms Act.
Though, Sanjay Dutt has served a sentence of 5 years, however, he has been struggling with the stress about the case from last 23 years.
Yes! you read that right. It's been 23 years that Sanjay Dutt has been bearing all this.
It all started in April 1993, when Sanjay Dutt was arrested for the first time for illegal possession of arms under the Terrorist and Disruptive Activities Act (TADA).
From 1993 to 2016, here we bring you the 23 year long journey of the 'Khalnayak' Sanjay Dutt.
Sanjay Dutt surrounded by lawyers and police officers: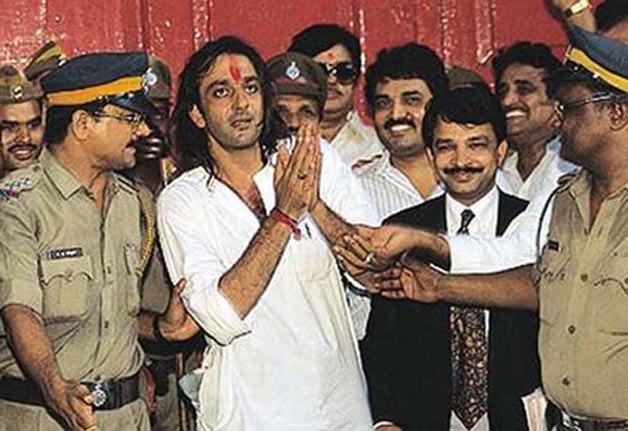 One of his many visits to court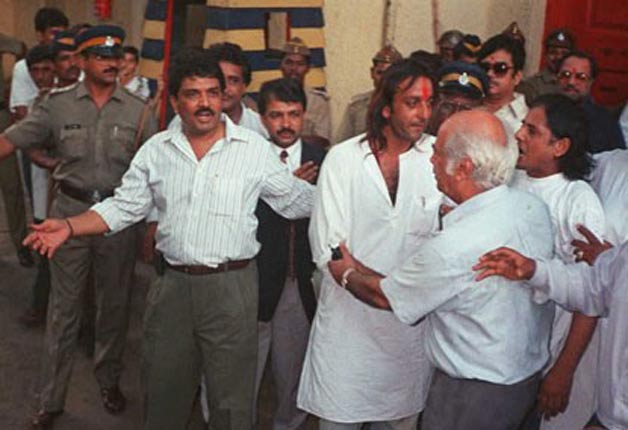 Sanjay Dutt being brought to jail in police van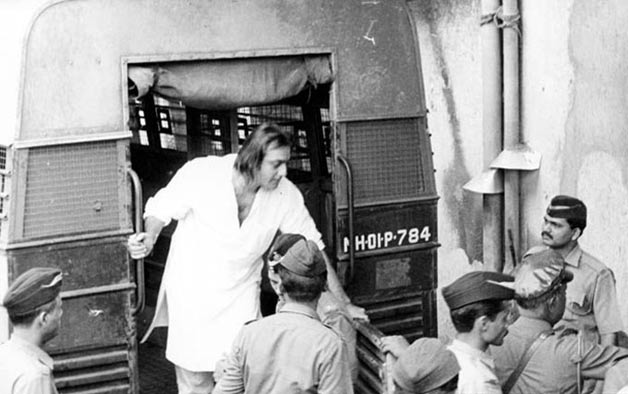 The 'Khalnayak' star getting inside his car amid tight security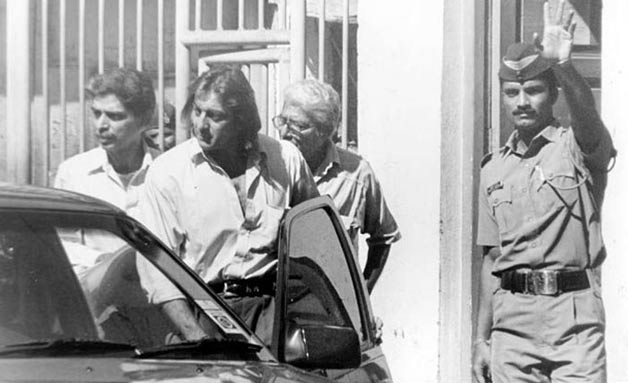 With handcuffs on wrists, Sanjay outside prison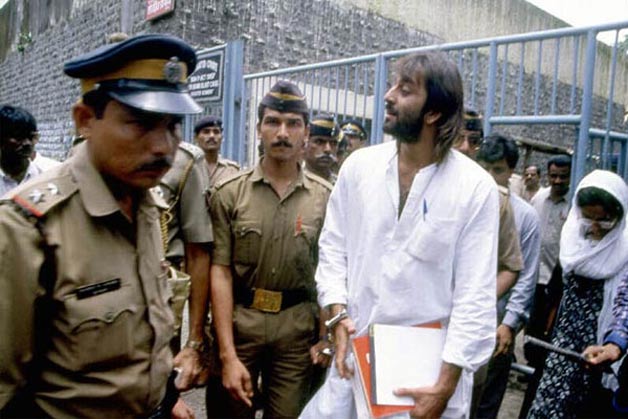 Donning full grown beard, Sanjay Dutt being escorted to courtroom by policemen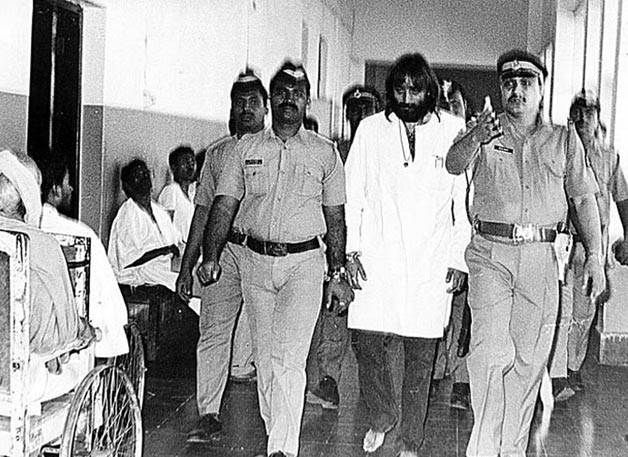 Sanjay Dutt clicked outside courtroom. His star status ensured his movements were always caught on camera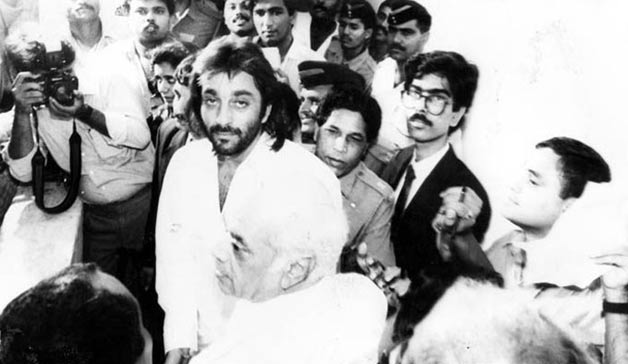 Sanjay Dutt mouthing something before entering a police van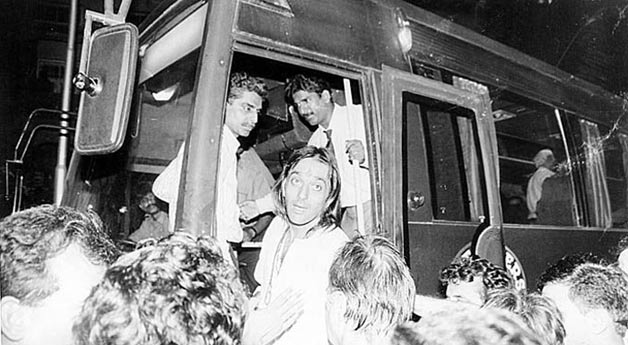 Sanjay Dutt with father veteran actor Sunil Dutt outside jail premises.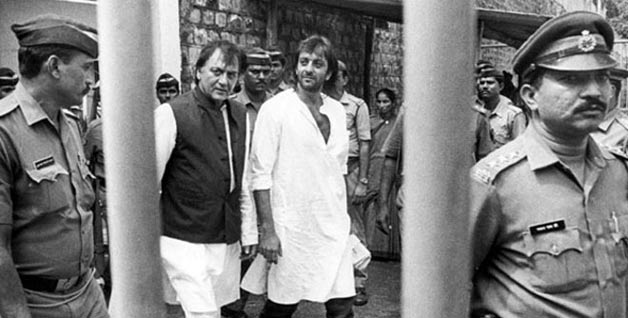 Shivsena leader Balasaheb Thackrey giving his blessings to Sanjay. It was reported that Sunil Dutt had seeked Balasaheb's help to get Sanjay out of jail. Thackrey had once referred to Sanjay as a ugta hua sooraj.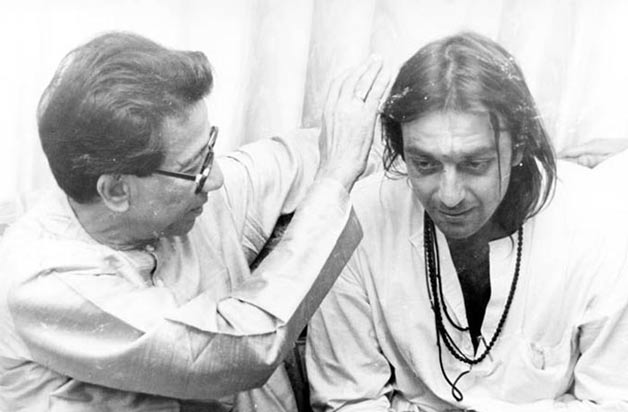 Sanjay Dutt heading to court for a hearing.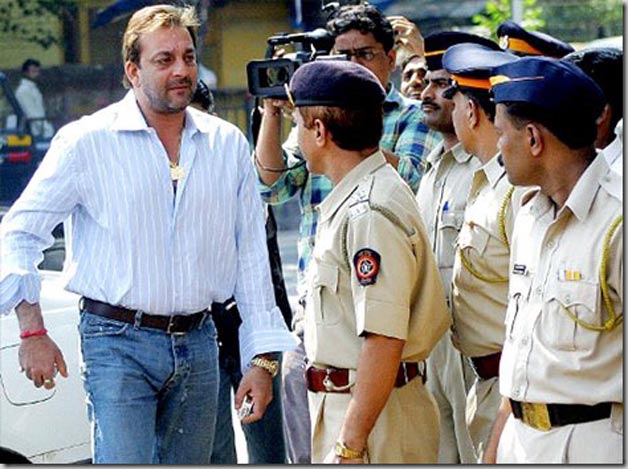 Munnabhai after being presented at the TADA court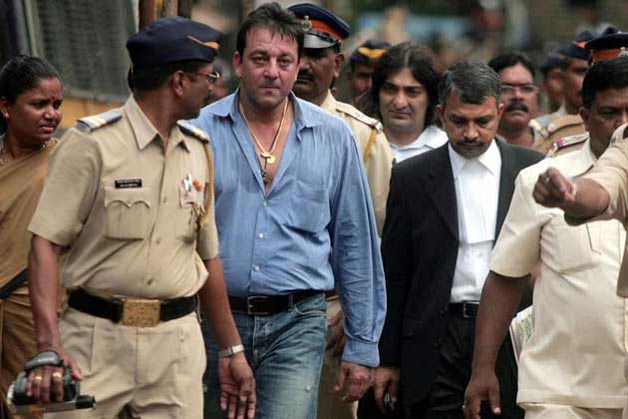 Over the years policemen were always seen around Sanjay Dutt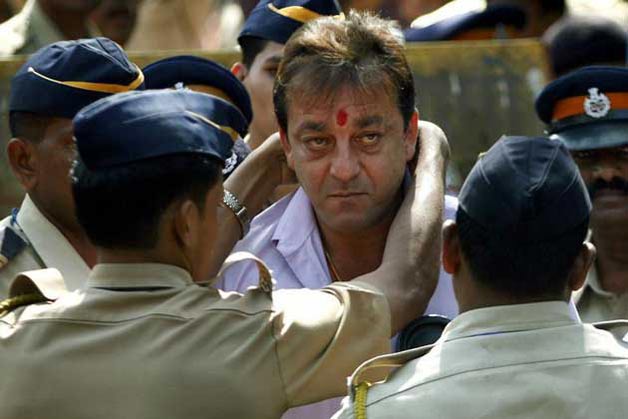 Sanjay Dutt being checked properly before entering court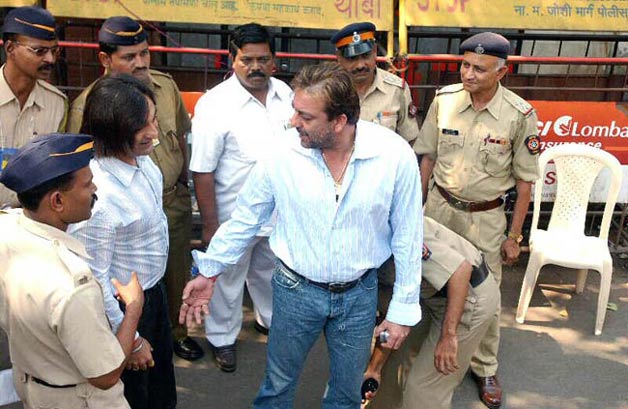 His expression clearly reflects that over the years Sanjay was tired of all the visits to court and jail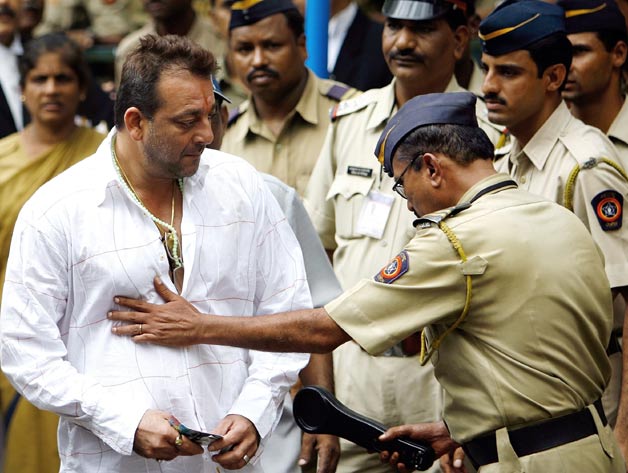 One thing was common in all his visits to court or prison, the tilak on his forehead.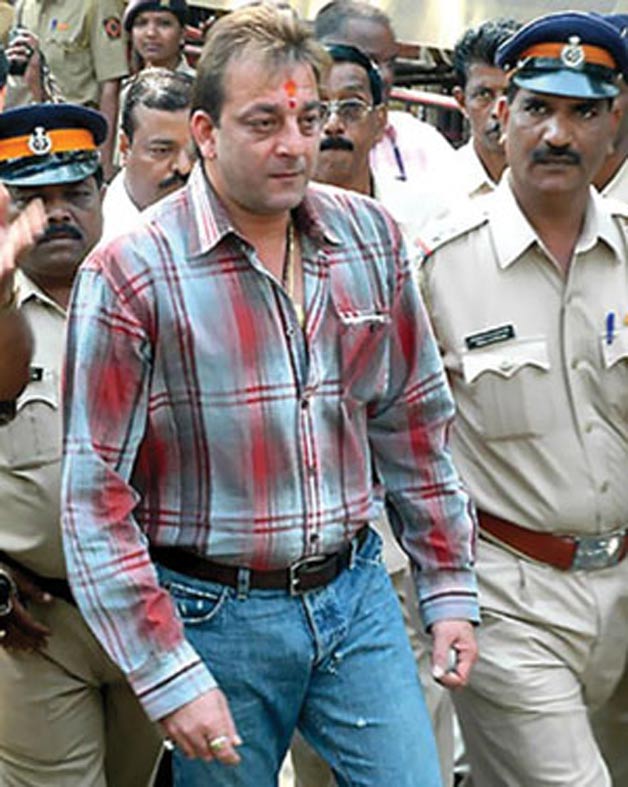 Sanjay Dutt accepted on his release that he was not given his preferntial treatment because of his star status.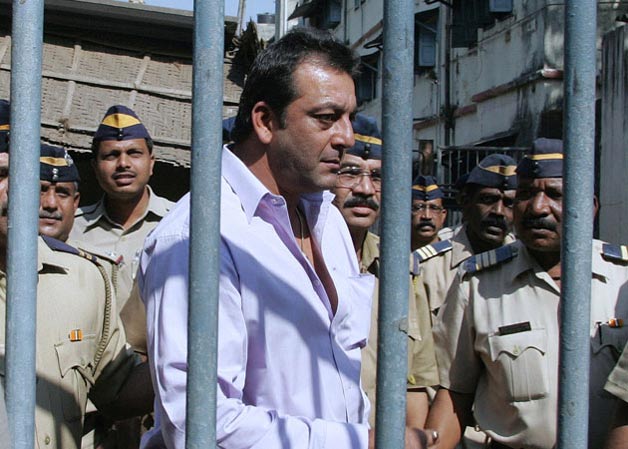 His regular visits to court always created a hype in media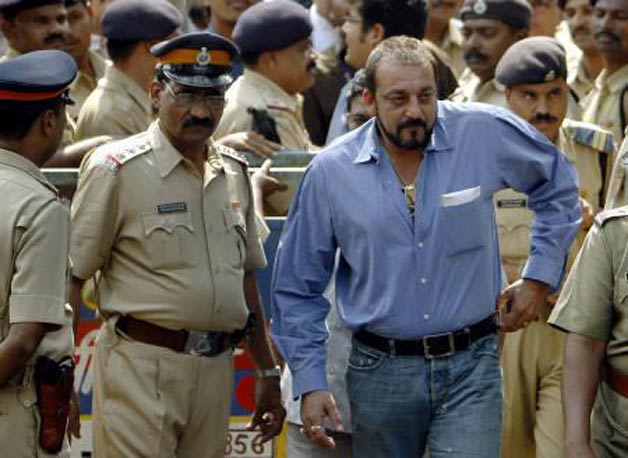 In this picture, one can see Sanjay Dutt shattering to pieces after he was convicted by the Supreme Court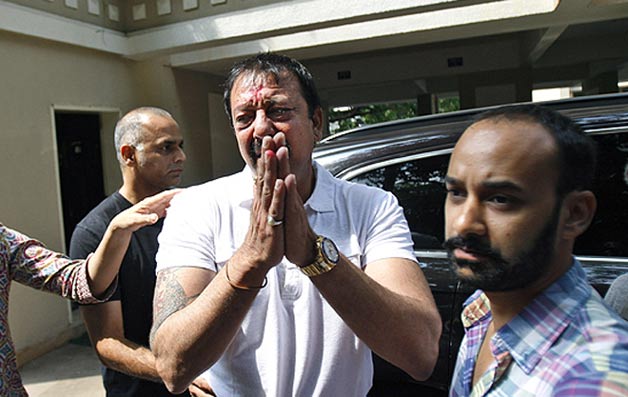 Sanjay Dutt addressing the media with folded hands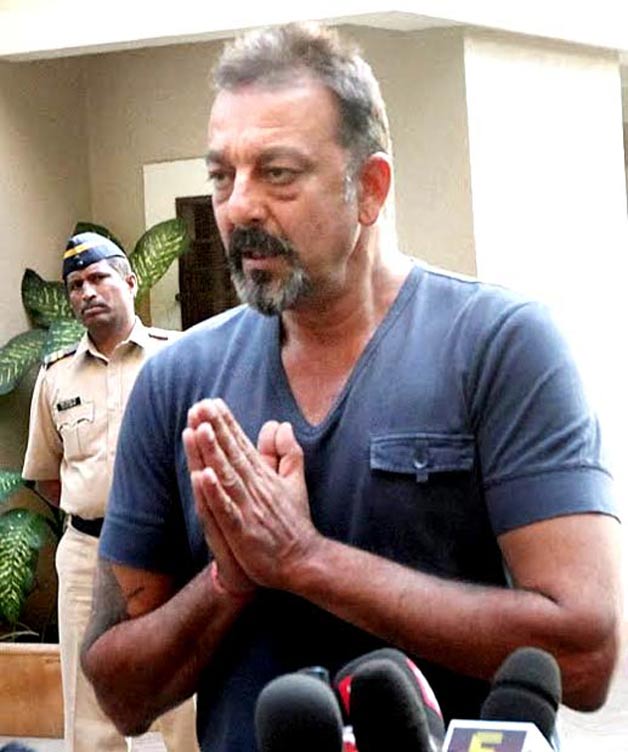 During one of his paroles, Sanjay Dutt was seen happily flaunting his chiselled body.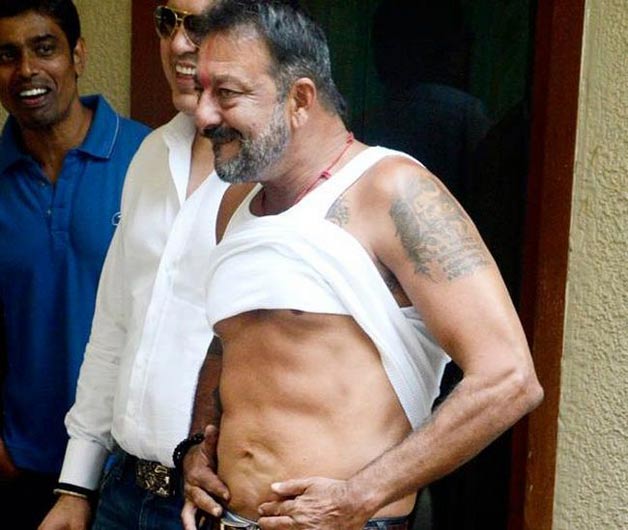 Sanjay's little daughter crying after seeing him walk into the prison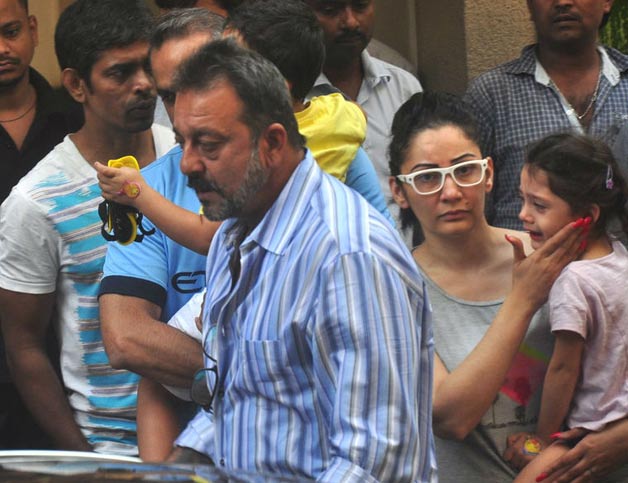 After 23 years of ordeal, Sanjay Dutt finally walked past the precincts of Yerwada Jail on 25th February, 2015.