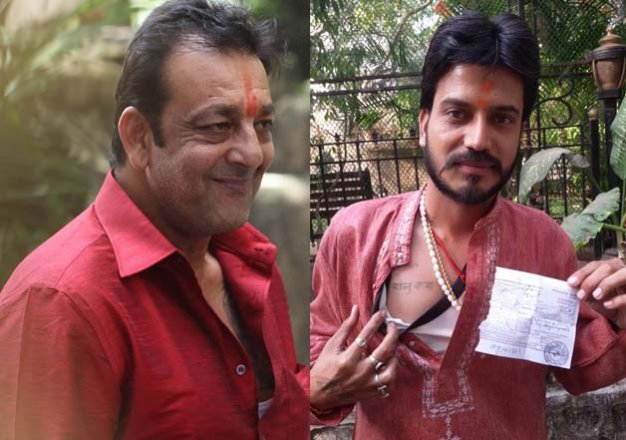 New Delhi: Apart from giving movies to cherish forever, Bollywood is also home to celebrities whose stature is godly in the eyes of their fans. Time and again we have come across stories about fans which are different from others.
We are about to introduce you to one such fan of actor Sanjay Dutt.
Today, the actor finished his 5 year sentence which was awarded to him for possessing arms illegally. He walked past the iron bars of Yerwada Jail today, as a free man.
While Sanjay was welcomed by his family and friends in Mumbai, a 27-year old man from Indore too was waiting for him. Sanjay Thakur, has only one dream, to meet his favourite star personally.
Hailing from Indore, Thakur has made many trips to Mumbai every time Dutt was out on parole or furlough, to meet him. But all in vain.
Standing outside Dutt's residence in Mumbai, Sanjay Thakur told a leading daily, "I have not had anything since morning and have decided that i will eat once my wish will complete. Without taking Sanjubaba's autograph on my body i will not eat anything."
Such is his obsession for Bollywood's Munnabhai, that he has named his mobile repair shop Sanju Baba. In fact, he calls his wife Rajani Manyata, named his daughter, born in 2009, Trishala and has carved tattoos of his favourite star on his chest.
All of this speaks volumes about his love for Sanju Baba. We hope his dream comes true soon.