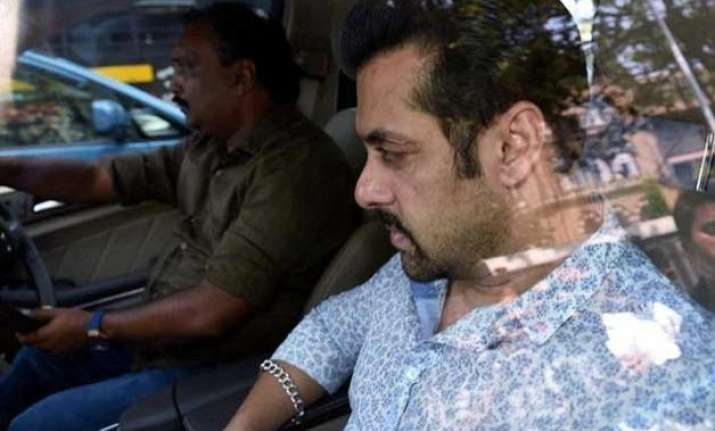 New Delhi: When Don Facundo Bacardi Masso founded his company Bacardi Limited in 1862 in Cuba to make Bacardi rum, he would never have thought that more than 150 years later and 13000 kilometres apart, it could seal the future of a film star.
Bacardi Limited sells millions of bottles of its flagship product 'Bacardi white rum' and who would have guessed that on the night of September 27, 2002 a bottle would be opened and its ghost would haunt Bollywood star Salman Khan for the next 13 years.
A lot has been speculated and said about Salman Khan's hit-and-run case. All the witnesses have recorded their statements and prosecution presented all the evidence it had to convince the judge that it was 'intoxicated Salman' driving the Land Crusier which rammed up on the footpath killing one and injuring four others.
To prove the claim, prosecutor had to present witnesses who could testify if Salman visited a bar and if he had drinks there.
Two of the witnesses presented by prosecution testified that Salman had Bacardi rum on the night of accident. It is the judgement day today and judge D W Deshpande would bang his gavel to tell the world if he believes in the 'Bacardi rum theory'.
Deshpande has to rely on the statements of two witnesses presented by prosecution to give his verdict:
Malay Bag: Prosecution's witness number five, Malay Bag worked at the Rain Bar and served Salman and his friends on the night of the accident.
During chief examination, Bag said that at about midnight Salman and his friends visited the bar and he served them Bacardi white rum and cocktails along with prawns and chicken.  
During cross-examination, Bag stood by his statement.
Rizwan Rakhangi: Prosecution's witness number nine Rizwan Rakhangi worked as the manager of Rain Bar when the unfortunate accident took place.
During chief examination, Rizwan testified that Salman, his brother Sohail and friends visited his bar on the night of September 27, 2002. Rakhangi said that drinks and snacks were served to them. He testified that although there were many celebrities at the bar that night he remembered seeing Salman with a white-colour glass and it looked like Bacardi rum.
During cross-examination Rakhangi said that he could not see what his customers were drinking but Bacardi rum looks like water and Salman was drinking some clear liquid. Rakhangi added that he didn't smell any alcohol on Salman and he walked normally when Salman and three others were getting in the car.
Rakhangi earlier told Chief Metropolitan Magistrate Court, Bandra that Salman and his friends ordered Fosters beer, Cosmopolitan cocktail and Bacardi wine and their total bill was Rs 10,000.
Other than employees at Rain Bar, Salman Khan's police escort Constable Ravindra Himmatrao Patil had also testified that Salman went to a bar where he had drinks and then drove the car himself. Patil died of Tuberculosis in 2007.
Another policeman who testified that Salman and his friend visited Rain Bar that night was Balu Laxman Muthe. Muthe was deployed in security detail of Salman Khan's brother Sohail Khan and was not with Salman at the time of accident.