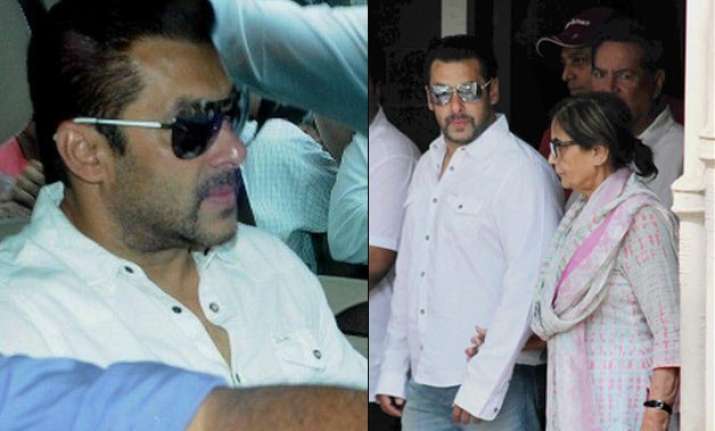 New Delhi: No one can match the larger than life aura of Salman Khan and that he proved today in Mumbai's sessions court on the judgement day of 2002 hit and run case.
Salman Khan who has been convicted in the hit and run case after a long battle of 13 years has been sentenced 5 years of imprisonment. But the actor never lost his cool and stood still.
Additional Sessions Judge D.W. Deshpande said: "You were driving the car," adding Salman was under the influence of alcohol and behind the wheels without a licence. He said all charges stood proven.
While announcing court's verdict over Salman Khan's hit and run case, judge D W Deshpande asked Salman if he wants to say anything, judge said, "Salman iss mamle me aapko 10 saal ki saza ho sakti hai aapko kuch kahna hai." (Salman you can be imprisoned for 10 years, do you want to say anything about it?)
To which our hero replied, "Aap judge hai aap decide kare mere sath kya karna hai." (You are the judge, you will decide my fate)
Salman Khan stayed strong during the court proceedings and was seen hugging his family members and friends before leaving for the court.
The actor's statement was similar to one of his popular dialogues from 'Bodyguard' - "mujh par ek ehsaan karna ki mujh par koi ehsaan mat karna"