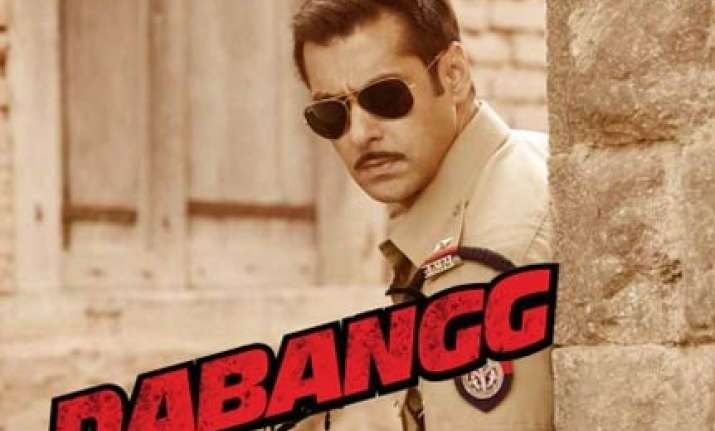 Even though Salman Khan's Dabangg has not been released, the producers of the film are planning a sequel, and to top it all, want to name it Chulbul, says a media report.
It may seem like counting one's eggs before they are in the pudding, but the makers of Dabangg have not a shred of doubt that the film, with Salman Khan in his elements, would be a hit of the festive season. Producer Arbaaz Khan is not ruling out the plan for a sequel.  
Arbaaz thinks the idea of the sequel is 'exciting', and if the movie turns out to be a huge hit, then why not! Not only Dabangg promos are fun to watch, people are also in awe of Salman's character Chulbul Pandey. So a sequel will carry forward the escapades of the winsome character.  
The movie's main lead Salman Khan too is in love with the character, and even if Dabangg is not that a big hit, the star is apparently planning another film with the title 'Chulbul'. One may also see a comic series on the adventures of Chulbul Pandey.  Introducing Sonakshi Sinha, Dabangg will hit the theatres on September 10. Catch Chulbul then!