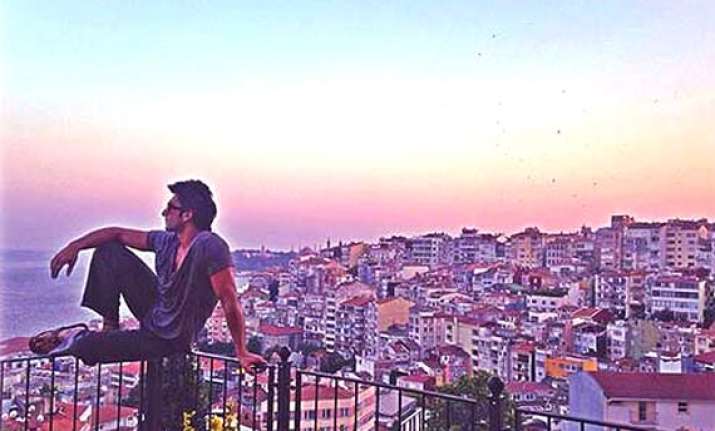 New Delhi:The shooting of 'Dil Dhadakne Do' is going on in full swing, and while the first schedule of Zoya Akhtar's film is already done, on a cruise in Barcelona, the team has now moved to Turkey for the second schedule of the shoot.
But somewhere in between Ranveer Singh has revealed the plot on which Zoya Akhtar's 'Dil Dhadakne Do' is based.
The actor who has been shooting in Turkey for the movie, reportedly revealed his story-track in the multi-starrer while talking to Turkish newspaper Hurriyet.
In an interview to Hurriyet he said, "In the movie we are portraying a family that doesn't get along and fights a lot with each other, we are putting that on the big screen."
The actor in an interview with a Turkish newspaper disclosed about his character and more. Here is what he said, "His (Ranveer's character in DDD) name is Kabir, he was born with a silver spoon in his mouth. Ever since his childhood, he was raised to take over his father's company. But this isn't what he wants to do. He loves planes, he wants to be a pilot. Because of this miscommunication he is in a lot of pain. And of course until he meets Farah played by Anushka Sharma" 
About his co-star Anushka Sharma's character, Ranveer said, "Farah is someone who escaped her home because of her love for dance and someone who followed her dreams and passion and because of that she is epitomising the person Kabir wants to be. The girl is a free bird, Kabir is in a cage… After meeting with her, Kabir tries to escape the situation he is in."
Dil Dhadakne Do is a story about a dysfunctional family starring Anil Kapoor, Priyanka Chopra, Farhan Akhtar, Ranveer Singh, Anushka Sharma and Rahul Bose in a special appearance.
Despite of knowing about the film, we are sure many of Ranveer's fans will go to the theater to watch the movie. The movie is scheduled to be release on June 5, 2015.