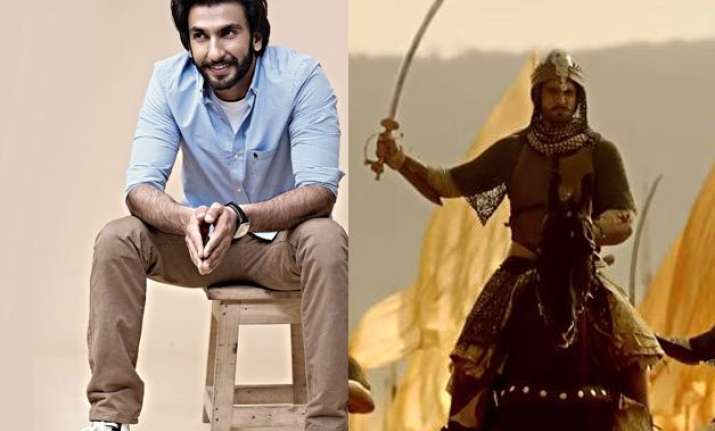 New Delhi: Actor Ranveer Singh is all set to shoot for the action sequences of director Sanjay Leela Bhansali's magnum opus 'Bajirao Mastani.' The filming requires Ranveer to be clad in full armour, with a sword in one hand and shield in the other, riding a white stallion.
In April, this year, the 30-year old actor had suffered an injury while filming an action sequence. He had undergone surgery in Hinduja Clinic but is confident now that his shoulder won't be a problem in the shooting of heavy action scenes. After his surgery, Ranveer was advised bed rest for three weeks and physiotherapy for two months. This was the reason why he wore a sling when he was promoting his last movie 'Dil Dhadakne Do.'
When the media questioned his health in promotional events, he would very bravely say, "Mard ko dard nahin hota. Badi badi filmon mein aisi chhoti chhoti baatein hoti rehti hain."
In June, Ranveer Singh resumed shooting for 'Bajirao Mastani' but he stayed away from the action sequences. "It's a part and parcel of the profession. I'm going about my rehabilitation aggressively and am looking forward to getting back on the set."
Looks like Ranveer is serious about his movie as well as his health and doesn't want any of them to take a back seat. He has been shooting for 12-18 hours a day and reportedly has left his home to stay in a rented apartment. He has done this to minimise the distance between his home and the sets so that he doesn't have to miss out on his physiotherapy sessions. The entire unit will be shooting rigorously in November to ensure that the film releases on its due date, December 18th.   
His dedication has impressed his co-star Priyanka Chopra too. She said, "Everybody only sees the energetic Ranveer. Behind all the jumping around, is a hardworking person who goes all out for each shot. I've played his girlfriend, sister and now, wife for reel and have seen him in all his avatars. His commitment to the job is applause worthy. Sanjay sir couldn't have asked for a better Bajirao!"
We hope Ranveer's hard work shows its true colors and 'Bajirao Mastani', in which his real life girlfriend actress Deepika Padukone also plays a pivotal role, is welcomed by the audiences with open arms.