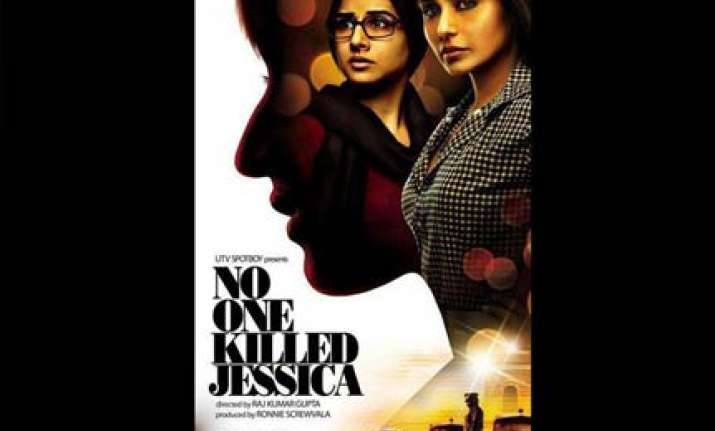 New Delhi, Nov 18: Stepping away from her girl-next door image, Bollywood actress Rani Mukherjee will be seen as a feisty TV journalist, who smokes and swears, in 'No One Killed Jessica' (NOKJ).
The first look of the film, based on the Jessica Lall murder case, was unveiled in the capital today, showing the actress puffing away on a cigarette and using expletives, in an avatar much unlike the characters she has played so far in films like 'Ta Ra Rum Pum' and 'Thoda Pyar Thoda Magic'.
"I based my character on the journalists I meet everyday, some of them do smoke and use cuss words. The bold portrayal is a reflection of the kind of media persons I have seen in real life," said Rani.
The 32-year-old actress, who was last seen in the box office dud 'Dil Bole Hadippa', said she took up the role of Meera in the real-life inspired film as she wanted to dish out something new to her fans.
"I haven't taken up the film to prove any point, but I need to show something new and different to my fans by taking up strong, meaty roles like these. I try do such films which I would like to watch as a viewer," said Rani.
Explaining the use of foul words by her character, the film's director Rajkumar Gupta said, "Expletives are a part of the normal lingo these days, it is the way people speak. But we had to beep them so the Censor Board won't have a problem." PTI