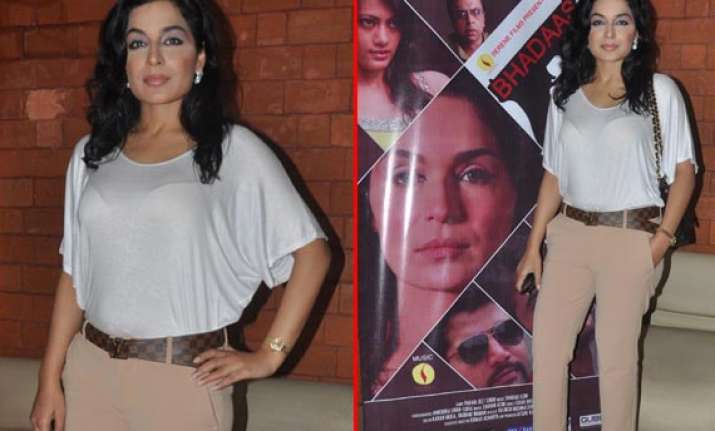 New delhi, June 19: Pakistani Actress Meera has been in news because of her forthcoming film 'BHADAAS'. Directed by Ajay Yadav, this psycho thriller stars Meera in the lead role. Meera, after doing the shoot of the film, had vanished from the country and refused to accommodate the makers for dubbing or promotion of the film.
Tired after a long chase, Ajay Yadav had filed a case against her. The actress is back in Mumbai to clear all the misunderstanding and to promote the film releasing on 28 June 2013.
It is the story of a young girl Daisy played by Pakistani Actress Meera, Police inspector Vijay played by Aryeman Ramse and Assistant Commissioner's daughter Neha depicted by debutant Shree Rajput. Other star cast is Ahsutosh Kaushik of Big Boss fame, Ananth Mahadevan, Rudra Kaushish, Mohini Neelkanth and  Mushtaq Khan.