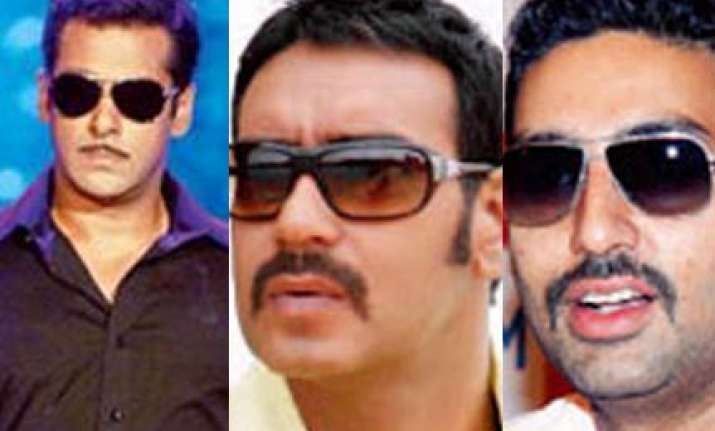 Bollywood star Anil Kapoor and Jackie Shroff sported it back in their heyday in the 1980s and now the stars are following suit. Following has been compiled in a media report:
Salman Khan
Salman Khan's much talked-about cop look in Dabangg  has that razor-thin, well-trimmed moustache that spells 'corrupt'.
Shahid Kapoor
High time you kept one Shahid; your long-awaited mature look is overdue. His fans should look out for his rugged look as an Air Force pilot in the Pankaj Kapur directed Mausam.
Ajay Devgn
Ajay Devgn has been sporting a moustache since Company. And with Once Upon a Time in Mumbaai becoming a hit, we think, he might throw the razor out the window.
Abhishek Bachchan
Raavan didn't do wonders for Abhishek's sex-appeal but the moochh sans stubble image looks rather dapper. We think it's good box-office sense to keep it.
Emraan Hashmi
Serial kisser Emraan Hashmi has made the job a bit challenging for women. But if his grungy look in Once Upon a Time In Mumbaai could turn Prachi Desai on, we think the tough part is over.