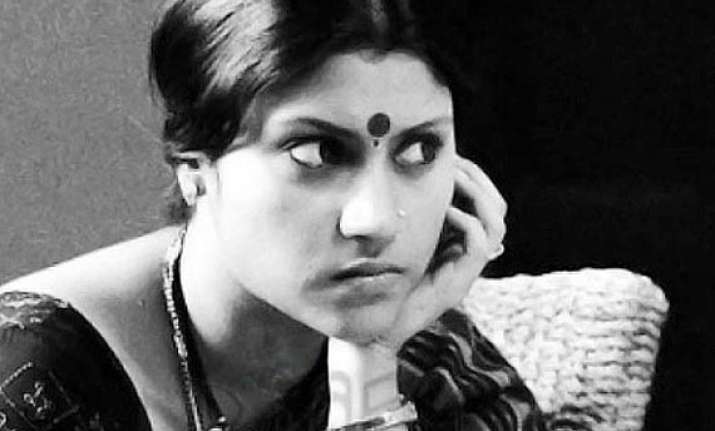 Kolkata,  Actress Konkona Sen Sharma said she is grateful and happy for receiving roles based on the work of Rabindranath Tagore.
Konkona would be next seen in "Sajarur Kanta", where she otherwise plays Deepa in the film, but takes on the role of Nandini from Tagore's classic play 'Raktakarabi' as member of a theatre troupe staging the play.
"It gives a high to me," the award-winning actress, 34,said while speaking on her character Nandini of Tagore's 'Raktakarabi'. "I am happy that characters with Tagorean references are coming my way a lot more these days," she said. Earlier, she played 'Kadombori' in Tagore's much-acclaimed work "Sesher Kobita".
Recalling how she grasped the typical Tagorean touch in the dialogue of Nandini, Konkona said, "I found the parts a bit difficult. But the workshop with Sohag Sen (theatre personality) helped as I worked towards perfecting the lines and nuances and memorised the words."
"I have to become the Nandini of 'Raktakarabi' as people have certain perceptions about her, while Labanya is also a well-known character in 'Sesher Kobita'. So though it is a challenge to live upto the perceptions, my portrayals are based on my understanding and homework," Konkona said.
She acknowledged the role of her mother (Aparna Sen) in helping to get a grip on the character Nandini. The director of the film, Saibal Mitra, said Konkona's Deepa in 'Sajarur Kanta' is a vital cog in the crime thriller with a romantic angle.
Konkona, who was the female lead in "Page 3", said she was fine with all kinds of films and acknowledged the fact that she had been offered interesting projects in Bengali. Actor Dhritiman Chatterjee of Satyajit Ray's 'Pratidwandi' fame, enacts the 60-plus Byomkesh Bakshi in the film, which is set in present day Kolkata.