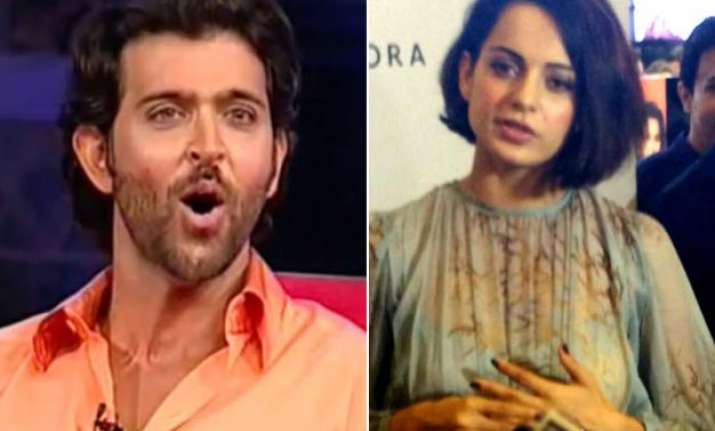 New Delhi: Since last few days, Kangana and Hrithik's relationship has been making it to the headlines. The tabloids are flooded with the insights of their alleged love affair.
It started with Kangana calling Hrithik her 'silly ex' and Hrithik in return denying the existence of any relationship with her through an insensitive tweet.
And now, the plot has thickened with Kangana's latest reply on Hrithik's statement.
Today afternoon, Kangana was in Mumbai for a launch show. The lady was looking fabulous in Valentino dress and her new haircut for 'Rangoon' was suiting her well.
At the event, as expected, reporters asked Kangana to comment about Hrithik's tweet and whether she is feeling humiliated.
To which Kangana gave an unexpected reply. In a calm tone, she said, "This isn't the right place to talk about it"
When prodded further, Kangana looked visibly uncomfortable and was struggling to control her tears. Though, she dodged the situation with a loud laugh before her sister intervened and asked the reporters to restrict questions around the event only.
It was indeed a shocking answer considering Kangana's nature of never mincing her words. She has been vocal about her personal life in the media and since her entry into B-town it's only Hrithik with whom her name is being linked.
Well! As her latest comment is out-of-sync from her signature style, we wonder if Kangana is going to release some statement in the coming days.