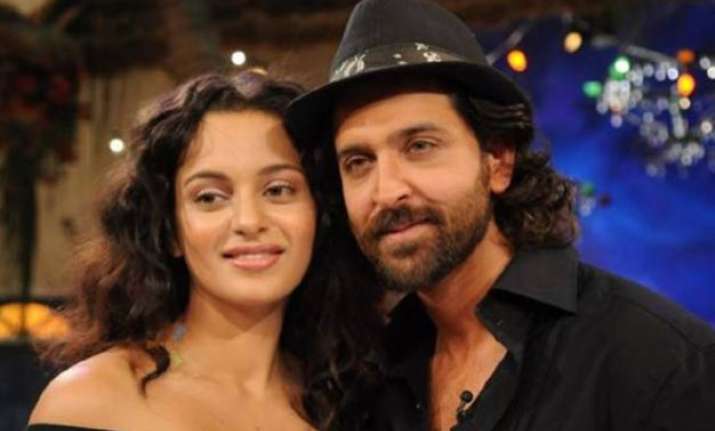 New Delhi: Hrithik Roshan has been in the news lately for all the wrong reasons. First it was divorce with wife Sussanne Khan, alleged love affair with Kangana Ranaut and then severe injury on Mohenjo Daro sets which kept Hrithik Roshan in the headlines.
And, now it seems the old ghosts have come out of the grave to haunt Hrithik again. Yes! His past relationship with Kangana Ranaut has brought him to limelight again, courtesy 'Queen' actress' latest statement.
The fiery lady of B-town has publicly called Hrithik as her ex-boyfriend, something which is sure to spark some controversy. And not only this she even claimed that Hrithik did silly things to grab her attention.
Notably, rumours of Hrithik-Kangna's relationships have been in the air from long time but none of the two actually confessed anything.
But, it seems Kangana, who has been reportedly outcasted from Aashqui 3 on Hrithik's direction, has decided to reveal it all.
While talking to an entertainment website, Kangana said, "Yes, many lame rumours are doing rounds, even a dumb ass can tell where these rumours are coming from. I don't know why exes do silly things to get your attention. For me that chapter is over and I don't dig graves."
Clearly, Kangana is blunt like a knife on the issue but the reality behind this is highly speculated. We will have to wait for Hrithik to come out in open.
Interestingly, Hrithik has been flaunting his 'single' status ever since his divorce with Sussanne Khan. He is even spotted dodging Kangana at several parties and is looking to cash his regained bachelorhood too core.
Well! For Kangana controversy is a favourite dish. Few days ago, the diva also picked a fight with Deepika when she talked in media about how DP sends her 'cunning messages' and make 'desperate calls'.