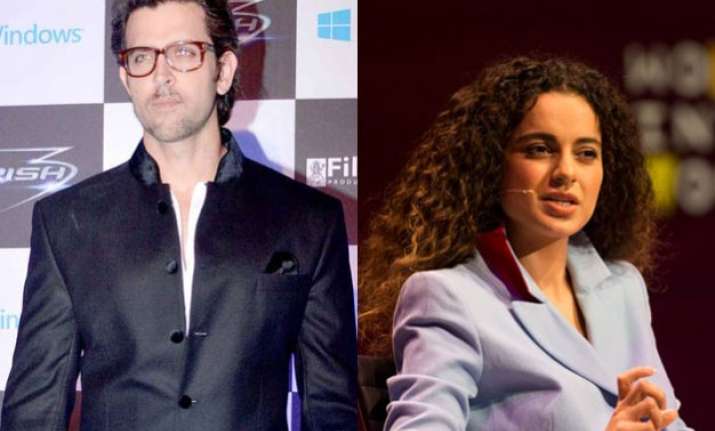 New Delhi: A statement by actress Kangana Ranaut which has been doing the rounds of the media stunned everyone. As it turns out during one of her media interaction, she called Hrithik Roshan her ex-boyfriend. To this Hrithik gave a rude reply on his Twitter account.
For those of you are not aware, there had been rumours about Kangana and Hrithik's affair. The two were said to be very close to each other and their proximity was cited as one of the major reasons for Hrithik's divorce with wife Suzanne Khan.
Like every other Bollywood couple, time and again, they denied it. But Kangana sparked new controversies when she said, "Yes, many lame rumours are doing rounds, even a dumb ass can tell where these rumours are coming from. I don't know why exes do silly things to get your attention. For me that chapter is over and I don't dig graves." She said this in regards of the rumours which suggested that Hrithik asked the makers of Aashiqui 3 to not cast her in the movie.
While all were waiting for the Greek God's reply to this revelation he has finally broken his silence. On his Twitter handle he rudely gave a reply to Kangana that he has better chances of having an affair with the Pope.
He wrote, "here are more chances of me having had an affair with the Pope than any of the (Im sure wonderful) women the media has ben naming.Thanks but no thanks (sic)"
As shocking as it is, we guess Kangana will soon make a statement about this. The 'Queen' is never known to mince her words. Let's see how this story unfurls.