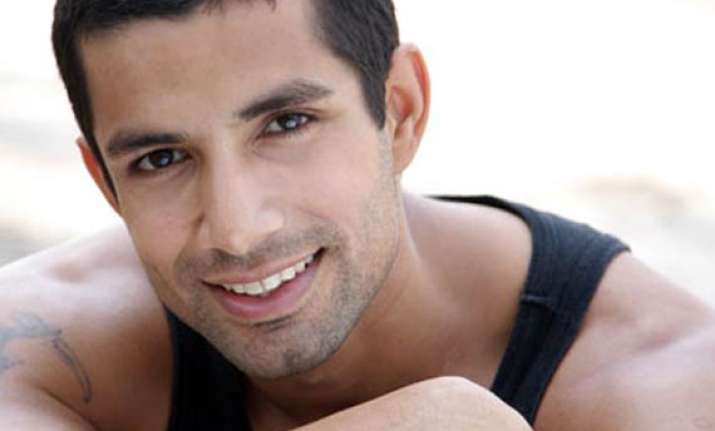 New Delhi, Nov 20: One of the most sought after male models in India currently, Sahil Shroff is taking a plunge into acting with Shah Rukh Khan starrer 'Don 2' but he says he is not quitting the runway as yet.

Sahil is all set to make his Bollywood debut with the Farhan Akhtar directed film, a sequel to 2006's 'Don', which also stars Priyanka Chopra, Boman Irani and Lara Dutta. 

"I am not quitting modelling. My focus though is more on acting now. Acting and modelling are intermingled. We act when we are on the runway. I can't give up modelling because it brought me to acting. I would love to go back to the runway as a show stopper," Sahil told PTI.

Although he is working in one of the most awaited films of the year, Sahil says he is not nervous but rather excited to see the audience's reaction.

"It is a brand new feeling. I am excited to be part of the year's most awaited film. I am not nervous at all, I am rather excited. I enjoyed shooting the film and I am looking forward to its release and awaiting the reaction of the audience."

The model-turned actor said that he was aware of the fact that there were big names in the film but he made sure that he was not in awe of them.

"I didn't do anything extraordinary to prepare myself for the film. I kept things very simple. I played what I was asked to play. On the set, I did realise that I was working with Shahrukh, Priyanka, but I was not in awe of them," he said.
 
He also said that King Khan, Priyanka and director Farhan made him feel comfortable on the sets and he didn't feel like a newcomer at all.

"He (SRK) is a nice guy. He and the other actors knew what a newcomer goes through, since they all have gone through a similar phase. They made the situation on the set very comfortable for me. I was not made to feel like a newcomer at all," he added.

There is a general perception that models can't be good actors and Sahil, who has now joined the long list of model-turned-actors, says may be others didn't put in enough effort.

"I am aware that there is a general perception that models can't act. I am not saying that I am here to change that. I guess they didn't put that much effort to be counted as good actors. Acting is not so easy but it is not so difficult that it cannot be perfected," he said. 

First seen on the reality show the 'Amazing Race Asia', the multi talented model has also done a chunk of TV commercials and has also walked the ramp for all the major designers in the country.

"I do strategise my work on the basis of what I want to do. I physically and mentally adjust myself. But beyond that I try and go with the flow. I put my heart and soul and energy into my work. That is all I can do," he said.
 
Sahil is awaiting the release of 'Don 2' on December 23 and has not signed any new project so far. He rather plans to take things slowly.

"I haven't signed anything else as yet. I am meeting people. I am waiting for the release of the film. My next step will be decided by the kind of reception I get. But I love acting and I want people to give me loads of work," he said.