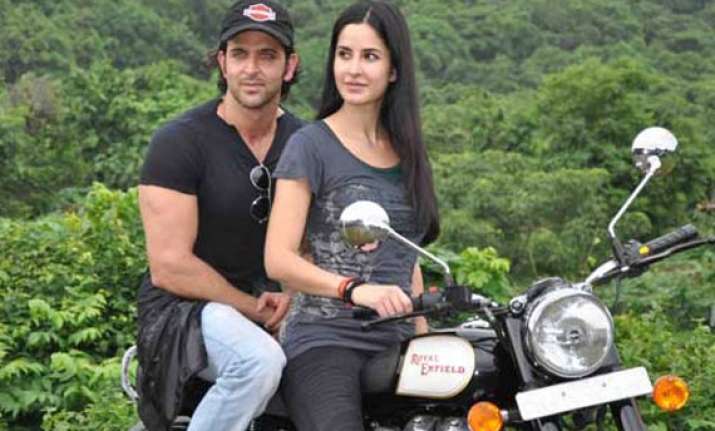 New Delhi: The highly anticipated action drama 'Bang Bang' has just got even better with 'Amazing Spider-Man 2' stunt director Andy Armstrong making Hrithik-Katrina perform some nail-biting stunts.
The two stars have already been roaming around the world for shooting some daredevil stunts in the flick. But the last leg of the flick is going to be an uphill struggle for both the stars.
Directed by Siddharth Anand the release date of the flick has been locked for 2nd October this year. Fox Star Studios CEO Vijay Singh says, "BANG BANG is shaping up brilliantly. It has massive canvas with spectacular action and romance. And the film will release on 2 Oct 2014."         
Recently, the actors were in the capital performing some action sequences. Earlier, Shilma, Manali and European nations have been their other spots for other sequences.  Also no body double has been used for shooting those stunts.