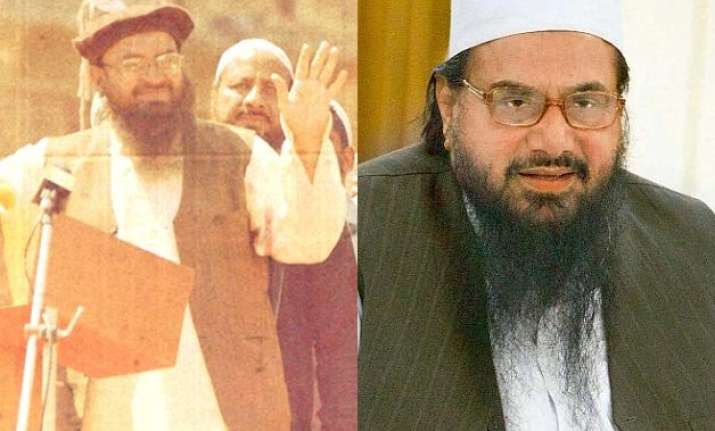 New Delhi: Tension between India and Pakistan has reached a new high with the NSA talks being called off. The Kabir Khan directed 'Phantom' too will be dragged in these controversies given the subject of the movie.
To add more fire to these sparks, actor Shahnawaz Pradhan who plays the role of Hariz Saeed in the movie has said that he would have liked more people in Pakistan to watch 'Phantom.' Hariz Saeed has an uncanny resemblance to Jama'at-ud-Da'wah chief Hafiz Saeed on whose petition a Pakistani court banned the release of the movie in their country.
Talking about the ban, Pradhan is clearly disappointed with it. "But I can confidently say that after the first show, pirated copies will make their way into the homes of Pakistan's avid Bollywood fans," he told a leading daily.

"There are four main villains. I have a little more footage than the others and given the media attention, my role is likely to get highlighted once the film releases," he said. To add substance to his character, Shahnawaz watched YouTube videos of Hafiz Saeed. Talking about Hafiz's gestures he noted, "Hafiz blinks his eyes a lot, his kurta has no buttons and his tongue peeks out when he's talking."

Owing to the political tensions, Hussain has been asked to keep a low profile and not reveal his get-up. But the actor is not threatened by the repercussions. "I'm an actor, this is my rozi roti. I'm just doing my job. Koi gunaah nahin ki maine," he pointed out.
'Phantom' is based on a novel by S. Hussain Zaidi titled Mumbai Avengers. The novel traces the story five years after the 26/11 attacks on Mumbai. It is only Hafiz Saeed whose identity is hidden under a new one, Hariz Saeed. Others involved in the attacks like David Headley and Sajid Mir see mentions in the movie.

Starring Saif Ali Khan and Katrina Kaif, 'Phantom' will open to theatres this Friday on the 28th of August.