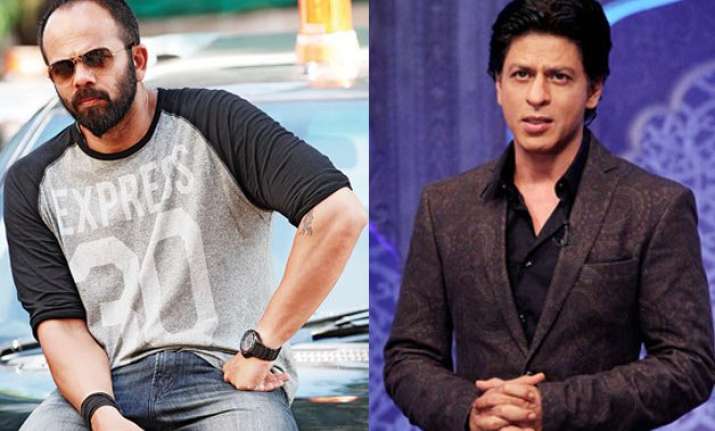 New Delhi: Bollywood superstar Shah Rukh Khan has given several blockbusters to the industry. However, last year his much-awaited and solo film failed to spill its magic on the audience.
We are talking about SRK's 'Dilwale' which was the talk of the town as it brought back the magical jodi of King Khan and Kajol after a gap of five years.
Despite having a huge star cast and great promotions, 'Dilwale' failed to create an impact on the audience and didn't even reached the mark of Rs 150 crore in the Indian market.
While the movie is being criticised by the viewers, the recent buzz that the failure of 'Dilwale' has created a rift between superstar Shah Rukh Khan and movie's director Rohit Shetty, As per media reports, the two have started blaming each other for the loss.
If the gossip mills are to be believed, Rohit Shetty's team has blamed SRK for not promoting 'Dilwale' properly. They have accused King Khan sating that the actor didn't put in his entire efforts for the movie like he did for Chennai Express and that is the reason why 'Dilwale' didn't work on the box office.
On the other hand, Shah Rukh's company Red Chillies Entertainment had clarified Shetty that there were loopholes in the promotion and marketing strategy of 'Dilwale' that made it loose the battle.
SRK's team also blamed Rohit for being over-dependent on his team and not being responsible enough.
Earlier, King Khan's team had, reportedly, claimed that the box office collections of 'Dilwale' were affected by the intolerance controversy over SRK's comment. However, Rohit straight away denied accepting this clarification.
Infact, there reports that Rohit is quite tensed because it is the first time ever that distributors had to incur loss because of him.
Well, be it Rohit Shettty's fault or SRK's mistake, 'Dilwale' hasn't been well-accepted by the audience. We wonder if Rohit-SRK will ever pair up again for a movie.