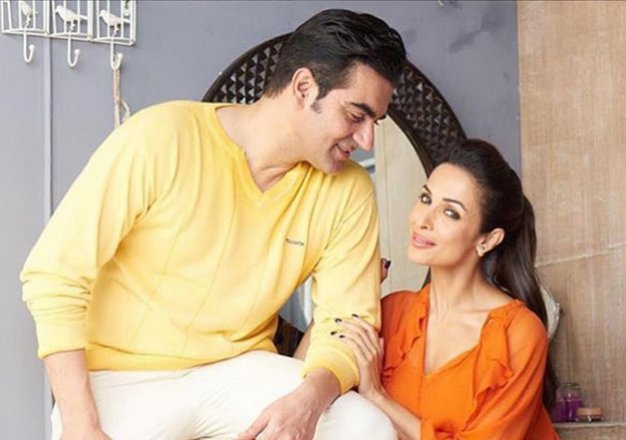 New Delhi: Arbaaz Khan and Malaika Arora's troubled marriage has been the talk of the town from a while now. The couple, married from 18 years, aren't living together and the gossip mills are abuzz with speculations of their official separation.
From last many days, Arbaaz has been dropping hints about 'disturbance' in his paradise. Remember the pics of his Valentine with dumbbells? And the book title that read "Easy ways to love difficult people in your life"
However, amidst all this, Arbaaz just did something which hints that he wants to reconcile with wife Malaika.
He posted a picture of an 'apology quote' on Instagram account along with a caption, "Nothing makes you feel better when you say sorry and mean it"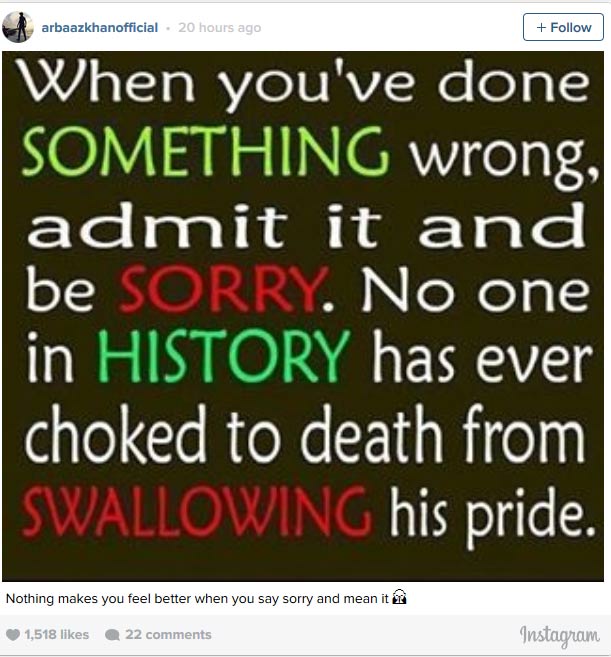 Well! It seems quite intriguing. Has he already apologized to Malaika and the couple is back together? Or by the means of this pic he is conveying message to Malaika that she should apologize?
We are totally confused! In fact, it wouldn't be wrong to say that Arbaaz needs to stop behaving like a teenage girl who uses social media to send signals to her bae. On one hand, Arbaaz is fed up of media writing about his marriage and on another hand his posts seems to add fuel to the fire.  
But one thing is for sure that Arbaaz is looking for a patch-up either by apologizing or seeking Malaika's apology.
Let's hope destiny unfolds 'good' for the estranged couple Arbaaz and Malaika.