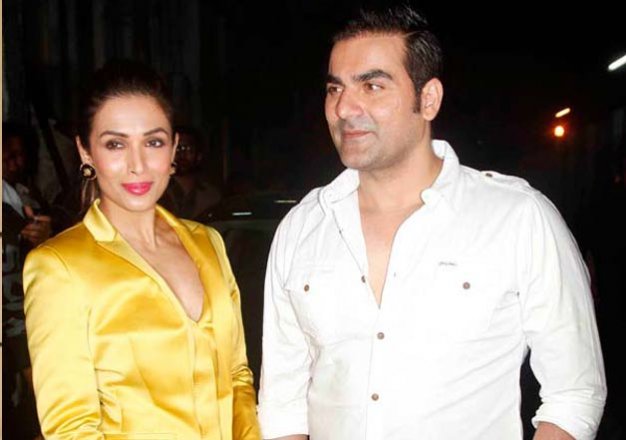 New Delhi: We have been hearing the rumours about Arbaaz Khan and Malaika Arora's troubled marriage life from quite a while now. The couple's marriage, reportedly, is going through a rough patch and they might soon end up their 18 years of marriage.
Few days back, he blasted on Twitter for interfering in his personal life. He even posted a dubsmash video of the song "Kuch to log kahenge, logo ka kaam hai kehna" to shoo away the flying rumours.
But, it seems that was enough and Arbaaz wanted to send the message loud and clear to the outside world. And so he did with the recent post on Instagram.
He wrote, "It's not my work or films you are talking about, it's my personal life and marriage and we owe no one any explanations so back off !!! Hope this message is sent loud and clear".
He posted this picture along with the message.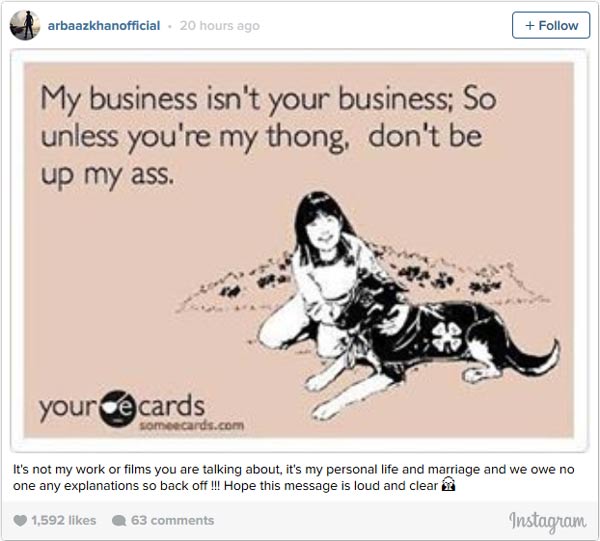 Well, Arbaaz surely deserves the privacy but being a celebrity and that too from the 'Khan' family, it is obvious for media to dig his personal life.
Moreover, Arbaaz and Malaika's absence at an important family function like Arpita Khan's baby shower, which was recently held in Mumbai, has added fuel to the media speculations of their crashing marriage,.
We hope all gets well soon.