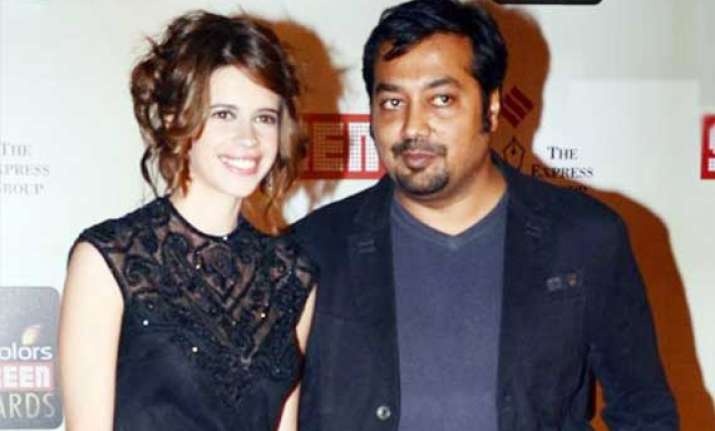 Mumbai: Filmmaker Anurag Kashyap says that he may have separated from his wife Kalki Kochelin, but they still enjoy good camaraderie.
"Kalki and I are separated... but we are very good friends. And we will stay very good friends. It is a simple healthy relationship. It happens everywhere in the world but in India people make a big deal out of it," said Kashyap.
The filmmaker was instrumental in launching Kalki in Hindi films with his 2009 critically acclaimed and commercially successful directorial venture "Dev D" and two years later he married his protégé.
Meanwhile, rumours are rife that Kashyap is now dating his assistant Sabrina khan.
On the movies front, Kashyap is busy promoting director Nisha Pahuja's "The World Before Her", which highlights complex and conflicting environment for young girls in the country by focusing on two women in two different types of training camps.
The documentary, said to be coming out June 6, appealed to him so much so that he watched it repeatedly for three days.
He said: "I loved the documentary so much that I watched it repeatedly for three days. I just could not get over it. When I realised that they have not been able to find a way to release the film in India, I decided to step in as a presenter. However, I do not have any stake in the profits of the film. If it makes money, it will go to the producer."