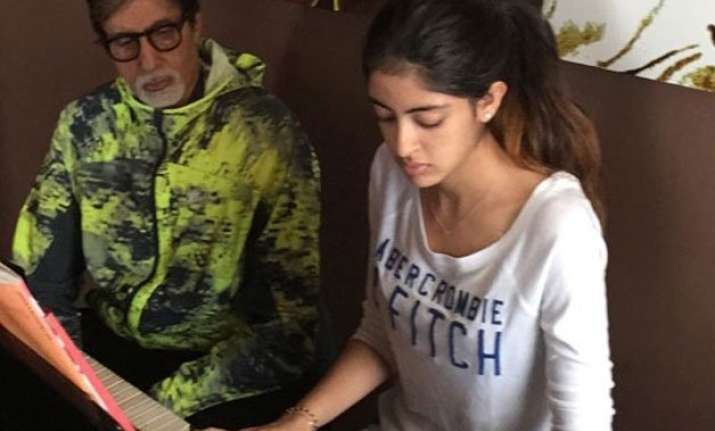 New Delhi: Megastar Amitabh Bachchan's granddaughter Navya Naveli is a star kid whose Bollywood debut is much awaited. Though, Navya, who is only 17, is a known name in the industry by now.
Shweta Bachchan's daughter, Navya is quite active on social media. The photos she shares on Instagram go viral almost instantly. She owns a singular style and also plays piano brilliantly, something of which even Big B is a fan.
With all these qualities, one can expect Navya to debut in Bollywood any time soon. But this is not happening for a long time now.
Instead, Navya is making her debut in the glamorous high society, Parisian Le Bal des Débutantes ball. Regarded as one of the world's hottest parties, the ball brings 25 girls aged between 16 and 22 from across the globe. Dressed in tailored couture ensembles, the girls accompanied by their fathers do a waltz on the dance floor.
The ball which is scheduled for 28th November had earlier seen three Indian girls as participants. Adishree Singh, of the Jammu & Kashmir royal family in 2009, Leana Mallya, Vijay Mallya's daughter in 2011 and Mukesh Ambani's daughter Isha Ambani attended the 2012 ball.
Speaking about her preparations for the prestigious event, Navya told a leading daily; "I'm going to be taking dance lessons so that my dancing is upto the mark and also I will be going through fittings to make sure my dresses are fine and also practicing walking in heels because that's no unusual thing for me. I'll also walk around on heels in my bedroom to make sure that I don't fall over."
Currently, studying in London, Navya also shared images of her preparations for the ball. Here is the picture of her ball dress: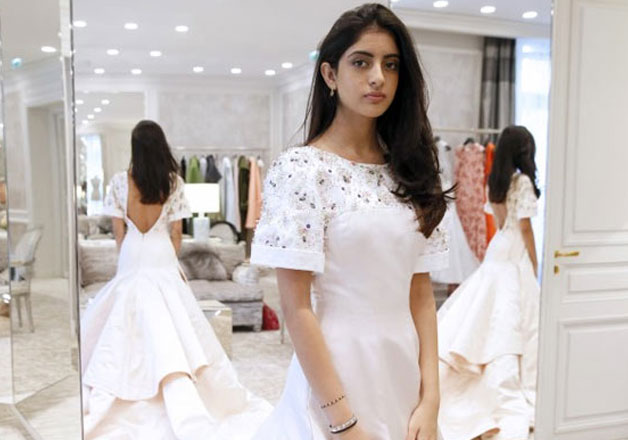 Let's hope Navya grabs all the eyeballs with her confidence and smile!