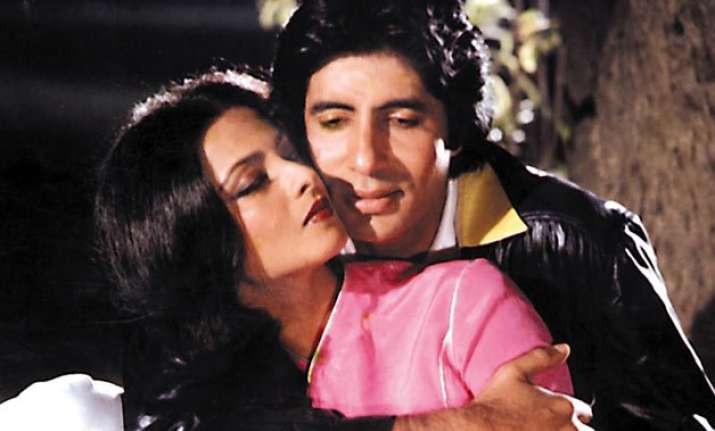 New Delhi: Superstar Amitabh Bachchan and Rekha's alleged affair never gets old. The two were the apple of each other's eyes for years. Though, both the stars have always rubbished statements about their link up, they were definitely much more than co-actors.
And now, we have some real juice which proves that they regarded each other very highly. According to actor Ranjeet, who is famous for his bad boy image in the industry, Amitabh Bachchan was the reason Rekha walked out of his directorial 'Kaarnaama'.
We all remember the 1990 movie, 'Kaarnaama' as one which starred actors Vinod Khanna, Farha and Amrish Puri. Few know that this was not the initial cast of the movie. Ranjeet wanted to have Rekha and Dharamendra in the movie.
In an interview to a leading daily Ranjeet revealed that the entire first schedule of the movie was an evening shift. But, the leading actress Rekha had some other plans.
 "One day Rekha called and requested if I could move to a morning shift as she wanted to spend evenings with Amitabh Bachchan," Ranjeet exposed.
Due to this he had to delay the movie while on the other hand Dharamendra also got busy with other commitments.
"Dharamendra suggested Anita Raaj instead of Rekha, but I finally made the movie with Vinod Khanna and Farah," he further added.
Rekha's love towards Big B has always been a hot topic of discussion in Bollywood. Insiders of the industry have also said that the two had married secretly. However, the truth that Big B and Rekha so reluctantly wanted to keep under wraps never stayed hidden. And now Ranjeet's revelation just added more oil to these rumours.