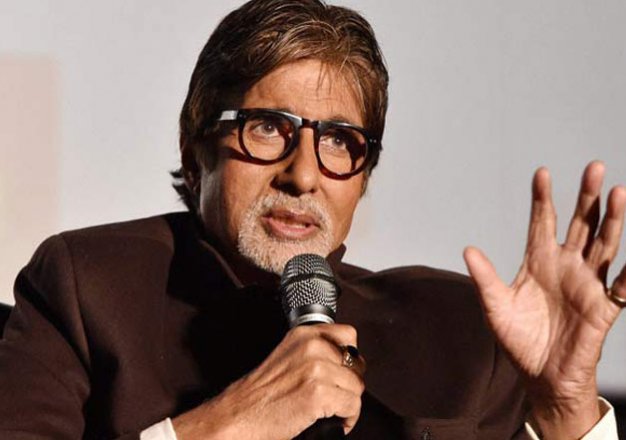 New Delhi: Megastar Amitabh Bachchan has reached mountainous heights in his Bollywood career. A star of millennium, words fall short describing his stature. His fan following spans millions and despite this he is one of the most humble cine stars.
We all know that despite being son of renowned poet Harivanshrai Bachchan, Big B had to go through a lot of struggle to enter Bollywood. He has travelled miles to come a long way since his debut in Saat Hindustani 47 years ago.
Little did anyone know that Big B was rejected by Filmfare once! No we are not kidding. In fact the 'Piku' actor himself let everyone in on this fact on social media. On his Twitter account he shared his photo which he had sent to Filmfare for a Madhuri talent contest.
Here is the picture.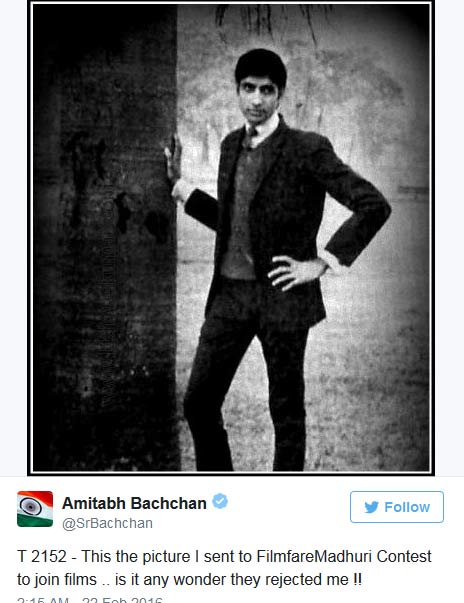 Well, he was rejected then.
Joking about his physique, Big B wrote on his Facebook page that seeing this photo no one will believe that a skinny man like him will ever become an actor.
Here's what he put on Facebook.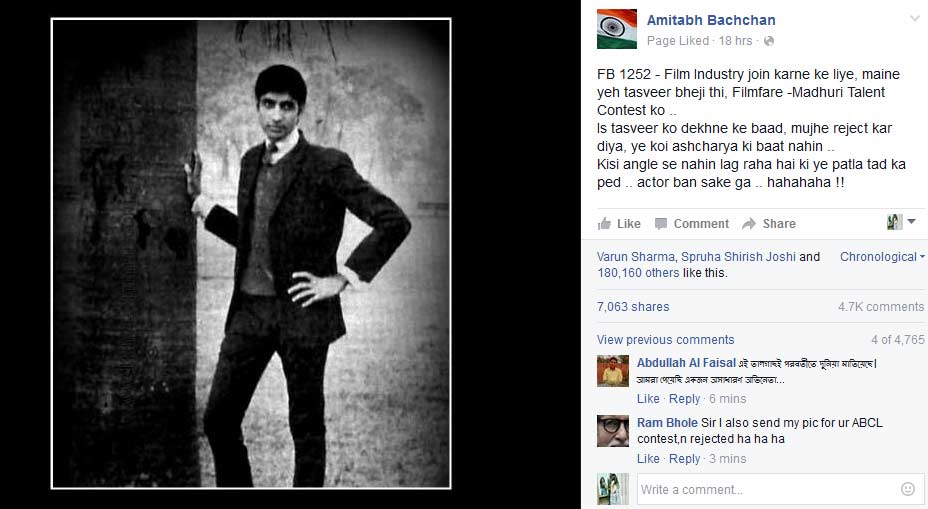 A rejection by India's leading entertainment magazine, however, was not enough to put a halt on his dreams. He not only entered Bollywood but became India's most worshipped screen idol too. The rest they say is history.