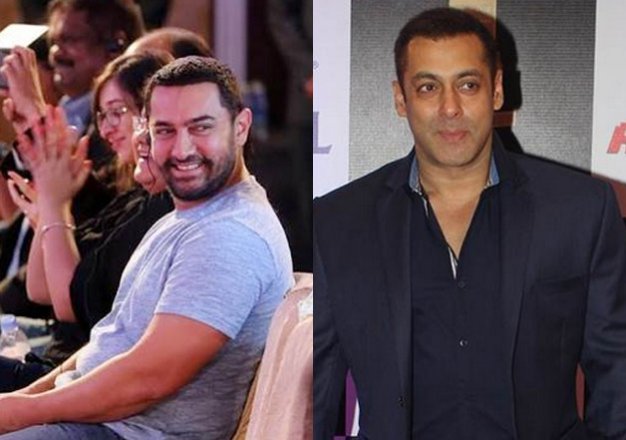 New Delhi: Bollywood superstar Aamir Khan's upcoming movie 'Dangal' has created quite the buzz around it. It's been a while that the movie started filming and pictures from the sets go viral, almost immediately.
Mr. Perfectionist was about to release 'Dangal' in Christmas, this year. However, a buzz has been doing rounds that Aamir might advance the movie release to Independence Day.
Letting in more about the details of the change in release date, an insider told a leading daily, "In all likelihood, Aamir is going to move the film's release date to the Aug. 15 weekend. Since the movie is almost ready, doing so shouldn't be an issue. He feels that since the film strongly showcases love for the nation, it would be perfect to bring the movie out on Independence Day."
If Aamir does so, his movie will go head to head with the two other films- Akshay Kumar's Rustom and Hrithik Roshan's Mohenjo Daro. Though there hasn't been any official announcement, Dangal's changed release date will not only have an impact on the aforementioned movies but on Salman Khan's 'Sultan' as well.
Why you ask?
Let us break it for you. 'Sultan' and 'Dangal' both are movies woven around the game wrestling. Both the movies narrate the stories of Haryana wrestlers and their ordeals. Though, they boast different plots the backdrop against which the movies are shot are almost same.  So much so, that Aamir was worried that since cine buffs who would have already seen Salman's movie will show less interest in his movie.
However, if Aamir releases his movie earlier, he will have an upper hand. The anxiety that 'Dangal' will see a lesser footfall than 'Sultan', which is slated for an Eid release, would just vanish away.
Although, Aamir has expressed that he is excited to see Salman's 'Sultan', we wonder if this calculated step is to ensure that 'Dangal' earns more. Only time will reveal the truth behind this story. Let's wait till then.