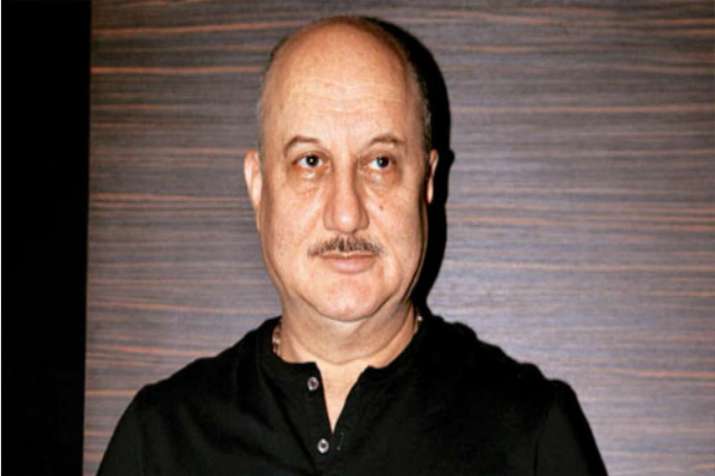 Veteran actor Anupam Kher who is prepping up for his films The Accidental Prime Minister believes that one can change his destiny by overcoming his fear. Anupam has had his fair share of ups and downs but the veteran actor believes one has to be their "own strongest critic".
The 63-year-old actor said it is an individual's fear of failure that impedes their road to success. "Every individual suffers from the fear of failure, but you can change your destiny only when you overcome it. I was able to overcome my failures because I was always confident of my abilities and was sure I could achieve what I had set out for,'' he said. 
"We get too bogged down by comparisons and competition. On the road of excellence, you are your own benchmark, you have to be your own strongest critic," Kher said.
The actor addressed Krishna Janmashtami celebrations organised by Hindus of Greater Houston at the George R Brown Convention Center on Saturday.
"People tend to scare you pointing out your shortfalls. If you voluntarily admit your faults, then people wont have anything to point out," he added.
To the younger crowd that was present, Kher urged them to be "comfortable" with themselves.
"You can only excel in life when you are happy with who you are. Most people spend their lives trying to become someone else, Once you know what you are good at, you need a lot of honesty and hard work. Persistence is equally important. I was neither good in sports nor at studies, but I always wanted to stand out and be noticed," he added.
The actor also presented Lifetime Achievement Award to two Houstonians on behalf of Hindus of Greater Houston -- Star Pipes CEO Ramesh Bhutada and Beth Kulkarni for community service.
Kher is currently in New York shooting for NBC's upcoming medical drama, "New Amsterdam", which premieres on September 25.
(With PTI Inputs)