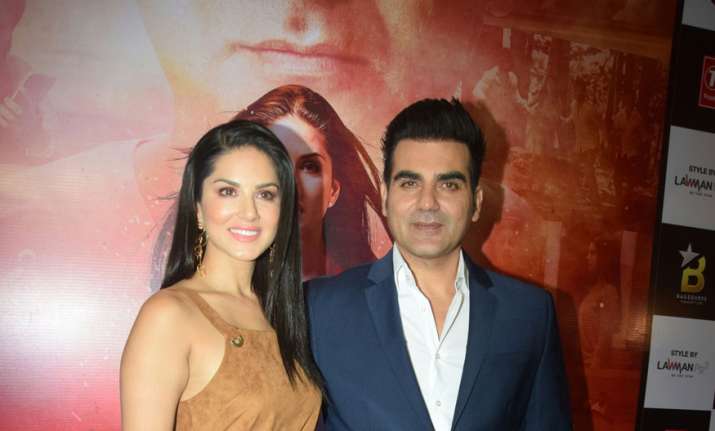 Bollywood actress Sunny Leone is all set to share screen space with Arbaaz Khan in the upcoming film Tera Intezaar.  The trailer of the film hit the internet today and, fans are loving the 1 minute 54 seconds long video to the fullest. Arbaaz and Sunny made a grand appearance at Tera Intezaar trailer launch recently and opined on several trending issues. The duo also spoke about Supreme Court's decision to take a call on the playing of the national anthem in public places, including cinema halls. Sunny Leone and Arbaaz Khan said that they will always stand up for national anthem irrespective of the apex court's decision.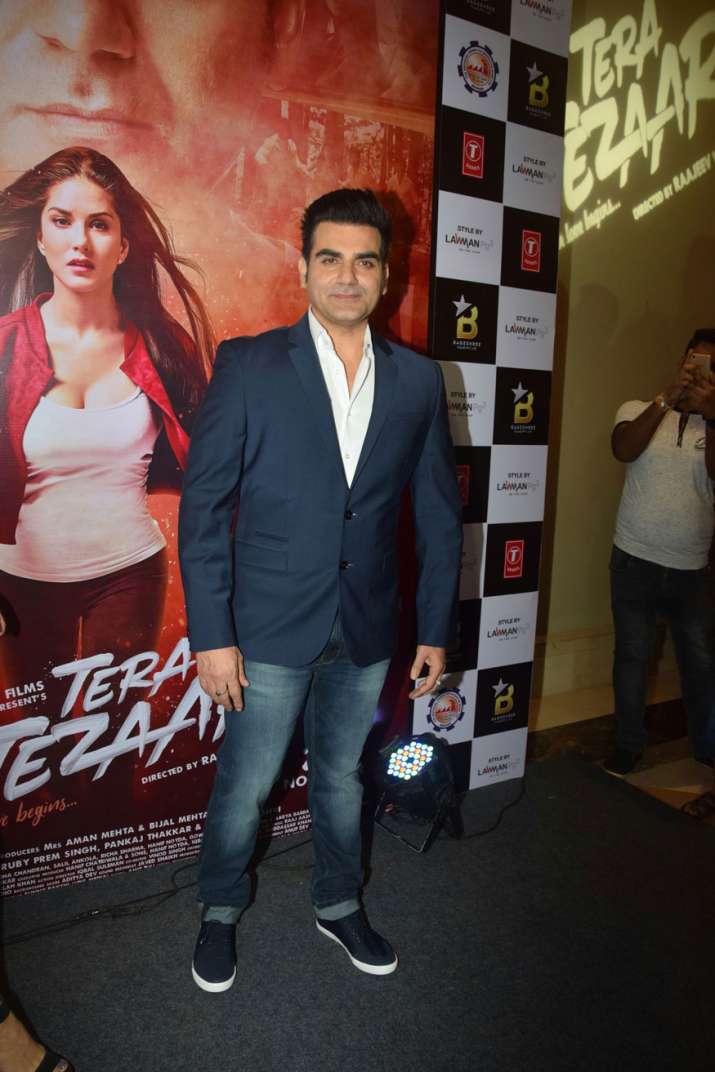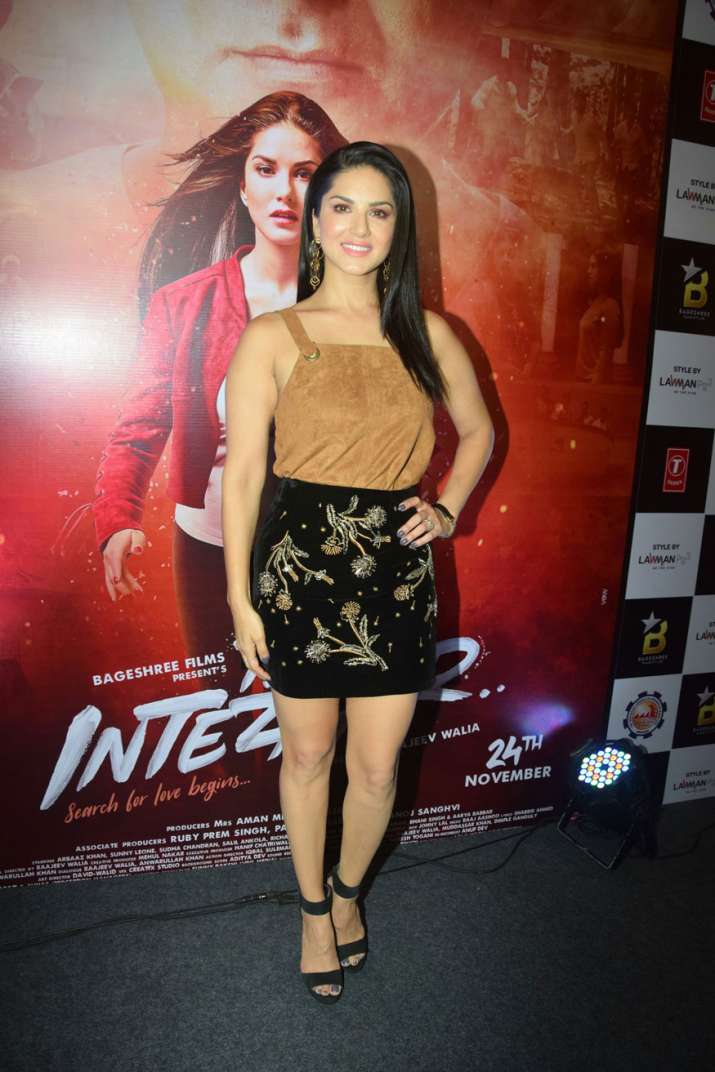 "I think patriotism is one of those emotions that come from within, it comes from the heart. Whatever the judgment is, I think you should stand for your National Anthem, I do", Sunny Leone was quoted saying at Tera Intezaar trailer launch. For full details, you can watch the video below.
Besides Sunny and Arbaaz, several other Bollywood celebrities such as Javed Akhtar, Adnan Sami, Kamal Haasan spoke about the issue on Twitter. Here's what they said.
Javed Akhtar: "We have so many identities but when we stand up for our national anthem with love n reverence in that precious moment we are only Indians".
Madhur Bhandarkar: "In my opinion whn ppl can stand in long queues 4 overpriced popcorn & samosas shouldn't have issues standing 52seconds 4 #NationalAnthem".
Kamal Haasan: Singapore plays it's national anthem every midnight.Likewise do so on DD. Do not force or test my patriotism at various random places.
Adnan Sami: 'Where' d National Anthem shud play is another matter; but whenever or wherever it is played- GET UP & Respect it. From d Heart- Not Sleeve!
Coming to Sunny Leone and Arbaaz Khan's upcoming movie Tera Intezaar, the film is also features Arya Babbar and Gauahar Khan in pivotal roles. Directed by Raajeev Walia, the movie is all set to hit the screens on November 24.
For more entertainment news and updates, follow our Facebook page