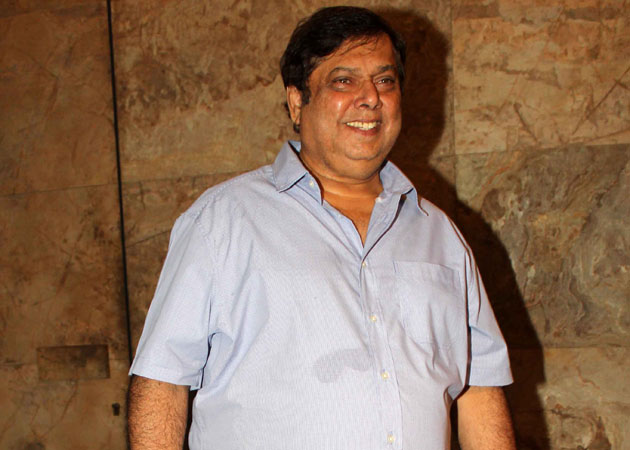 Filmmaker David Dhawan, who has worked with superstar Salman Khan in many films, has said that the actor is still 'natkhat' as he was while working on Judwaa. He was all praises for Salman as he said that the actor works with heart. The director was speaking at the trailer launch of Judwaa 2, which is the sequel of 1997 film Judwaa which originally featured Salman. Varun Dhawan will be seen as the protagonist in Judwaa 2.
"Salman is a seasoned actor... When he gives a shot, you would feel that he is not interested but he is the most interested actor on sets. He did a good job. 
"He works from heart, there is 'thehrav' in his performance. We got that from him. It was my first film with Salman and it was superb working with him. He was 'natkat' and he still is," the director said at the trailer launch of Judwaa 2 here. 
The director's son Varun is in the double role for the reboot and David is happy to have worked on both the films. 
"It is great that I am making this film after a gap of 20 years with my son. I was not writing a new script (with Judwaa 2). People loved some eight to ten scenes in the original film and we have got some of it in this film as well. 
"It is a today's film, the look and all is different. We have got two popular songs back - 'Chalti Hai Kya Nau Se Bara' and Ounchi Hai Building." 
According to the filmmaker, it is easy to shoot a doublerole film provided the actor knows both the roles well. 
"The concept of mistaken identity is there since (William) Shakespeare's time. It was done in films like Golmaal and others. Without mistaken identity, you can't make double role films." 
Dhawan and Govinda were a hit pair like Amitabh Bachchan and Manmohan Desai. When asked whether he would like to be back with Govinda, Dhawan said, "Why not?" Manmohan ji is my guru. I have followed him throughout my career I am grateful to him, who is not there today. "I make films for entertaining audience. I have worked with all actors and Govinda is different, he has created history. Now I am working with my son." 
Also featuring Jacqueline Fernandez and Taapsee Pannu in lead roles, Judwaa 2 is slated to on September 29. 
For more entertainment stories, follow our Facebook page