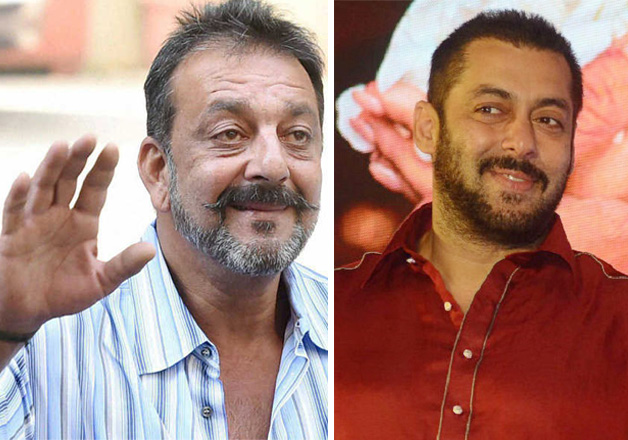 New Delhi: Salman Khan and Sanjay Dutt are best of friends and both have often said good things about each other.
But ever since Sanju Baba has come out of jail, the reports in media are rife about their friendship hitting a rocky patch. It was expected that 'bhai' will host a grand party for Sanjay's homecoming but when the two even avoided meeting each other, it shocked one and all.
The two stars are not on talking terms and are going to great lengths to ensure they don't cross each other's paths.
However, now the ice is melting between the two, it seems. And there is not one but three instances to prove that.
1. Salman calls Sanjay his elder brother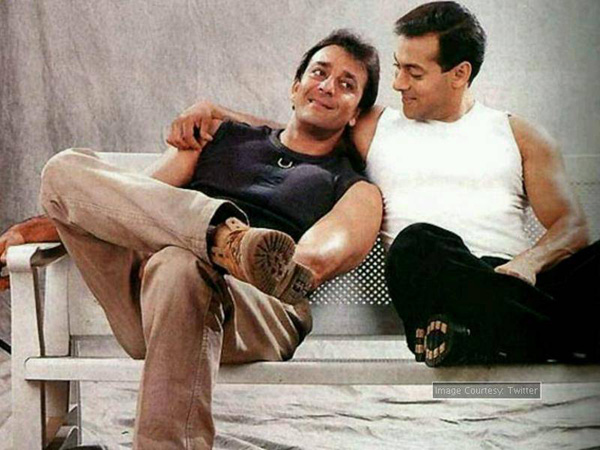 Salman gave a spectacular performance at IIFA 2016. But before the stint he gave an interview which changed many people's perception. He was asked about his childhood hero and 'Sallu' named Sanjay.
Salman said, "A hero is like an elder brother, so for me that's Sanju (Sanjay Dutt)."
So, everyone who know Salman, will make out that he will not speak so highly about someone he is at loggerheads. It seems the love and respect for Munna Bhai is still intact in his heart.
2. Manyata Dutt becoming mediator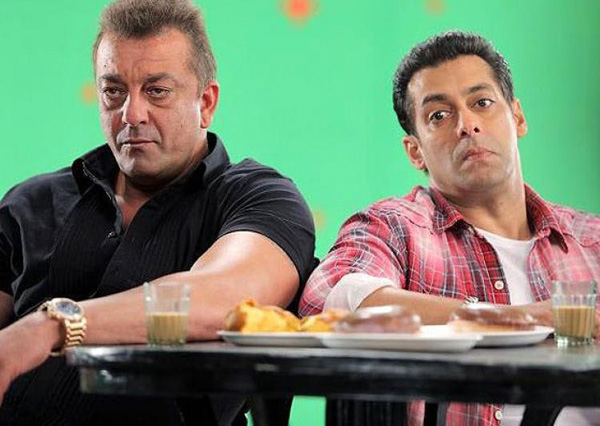 A few days ago, fresh reports in media said that Sanjay's wife Maanyata Dutt is trying to resolve issues between the two. The reports say that she wants to bring an end to the cold war and revive the long-standing bond between Salman and Sanjay.
A source was quoted by an entertainment portal saying that, "she has already convinced Dutt to let bygones be bygones. Now, she is trying to reach out to Salman by sending messages of peace to put the misunderstanding behind them"
So, it means things are getting normal from Sanjay Dutt's side too.
3. Salman wanting to be a part of Sanjay's biopic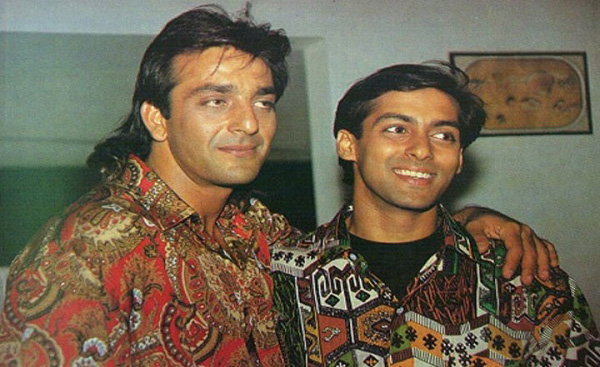 Amid reports of fallout with Sanjay Dutt, superstar Salman Khan says that Sanju's bipopic would be incomplete without him.
"It will not be complete without me being part of it," Salman said at an event.
His statement proves that he had no 'bad feelings' in his heart for Sanjay and that he very much considers himself a big 'role player' in Sanju baba's life.
It seems Sanjay and Salman's war is nothing but just a small fight that keeps happening with siblings. We hope they reconcile soon and we get to see them in one frame.