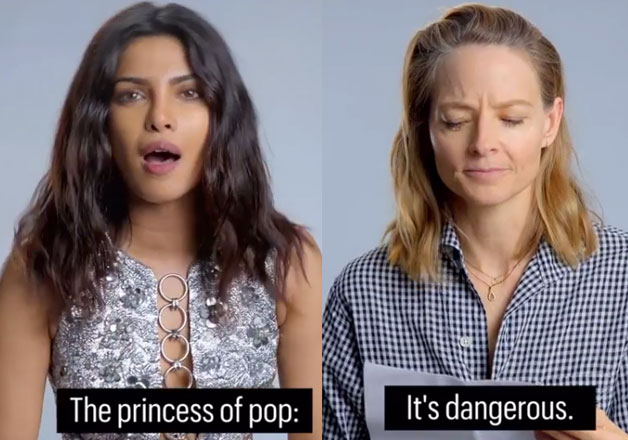 Ahead of the launch of Britney Spears's ninth studio album 'Glory' on August 26, Bollywood diva Priyanka Chopra and Hollywood star Jodie Foster have reinvented the American singer's 2004 hit song "Toxic".
Priyanka and Foster performed two very different versions of the song for a fun Instagram post.
While Priyanka is seen singing the lyrics with full groove - "I'm addicted to you / Don't you know that you're toxic?", Foster has done a very serious reading of the lyrics - You're dangerous / I'm loving it.
Aishwarya Rai is the 'torch bearer': Deepika Padukone praises Aish for putting India on global map
"Reinventing 'Toxic' the Foster Chopra way! So much fun! Jodie Foster... I hope we make Britney Spears proud! Lyricalimprov, wmag," the "Mary Kom" star captioned the video, which she shared on Instagram on Monday night.
According to wmagazine.com, this has been done for the newest episode of "Lyrical Improv with Lynn Hirschberg".
On the acting front, Priyanka will soon be seen in the Hollywood film "Baywatch" starring Dwayne Johnson and Zac Efron. The 34-year-old Bollywood star will also be a part of supermodel Heidi Klum's show "Project Runway" as a guest judge.