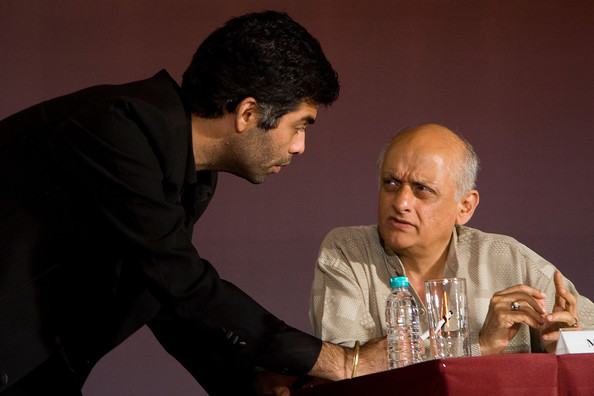 The latest Bollywood release 'Ae Dil Hai Mushkil' was surrounded with many controversies before it hit screen, the loudest one being a deal brokered between director Karan Johar and Raj Thackrey led MNS. The party had apparently demanded the makers to pay Rs 5 crore for Army Relief Fund as 'atonement' for casting Pakistani actor Fawad Khan. However, head of Film & Television Producers' Guild of India, Mukesh Bhatt has said that no such deal was cracked.
The 'deal' that was made apparently for the smooth release of the movie, did not happen after all according to Mukesh Bhatt. During a conversation to a leading daily, Mukesh Bhatt said that there was no discussion of money in the room. Bhatt added why will there be any donation or payment of any kind, in that case.
After the meeting between few producers of the film industry and Raj Thackrey at the residence of Maharashtra CM Devendra Fadnavis, Thackrey had claimed that MNS would allow smooth release of ADHM. He had added that this decision has been reached after the makers promised to give Rs 5 crore to Army Relief Fund.
This 'deal' has drawn a lot of flak for Raj Thackrey on social media with many calling it extortion. In fact, Fadnavis too faced ire for chairing a meeting like this when many thought that he could have ensured KJo that his movie will release despite vandalising threats by the MNS.
Well, now that Mukesh Bhatt has issued a statement on this matter we wonder what the reality is behind the '5 crore deal'.
'Ae Dil Hai Muhskil' starred Anushka Sharma, Ranbir Kapoor and Aishwarya Rai Bachchan in lead roles and released on October 28.