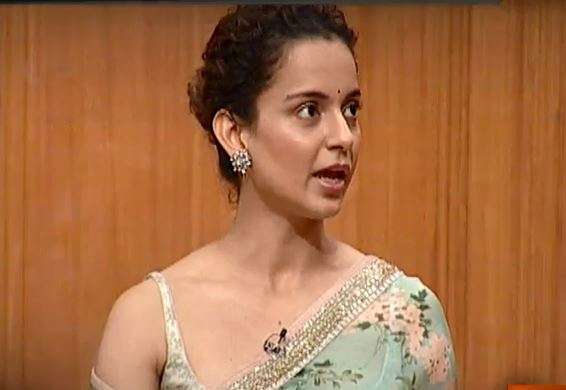 From Simran of Gangster to Hansal Mehta's Simran, it seems life has come into a full circle for Kangana Ranaut. Appearing on India TV's Aap Ki Adalat, the bold actress narrated the story of her first break in Bollywood. The National Award-winning actress is known for being a self-made lady and calling a spade a spade.
Talking about her early days, she said, "I enrolled for a modelling agency and they used to send me small job offers. I came to Mumbai to shoot for a catalogue. When I was giving an audition for a coffee ad, couple of girls went for an audition test held by Bhatt camp for Gangster. I too went along with them. I gave the test and then Anurag Basu called me and asked my age. I said I am teenager. .but that role was of a mother. He told me you are good and also have theater experience, you have that understanding but you are underage for this role..but let me see what I can do. After waiting for two months, I rang him and he told me that I was not selected. Chitrangada Singh got the role but don't know what happened as her phone got switched off. She had to outdoor, Seoul.. just a week before the outdooor shoot I got a call and he asked me whether I have passport.. I said no.. he said if you can make a passport within a week then we will give you the film. I called my dad and took his help..Bhatt Sahab and Mukesh ji also helped me."
Watch Video: 
So being stubborn turned in your favour, asked Rajat Sharma. "I shouldn't be punished for being stiff-necked," she said with a smile on her face.
Released in 2006, Anurag Basu's directorial Gangster was a box office hit. It starred Emraan Hashmi and Shiney Ahuja. Kangana played the role of a wife of notorious gangster essayed by Shiney. The actress bagged several awards for her stunning debut including Filmfare Awards.