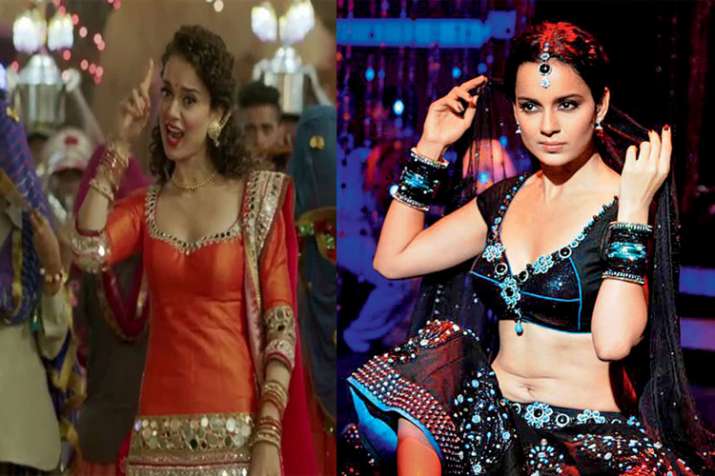 Bollywood's reigning queen Kangana Ranaut is ruling the film industry by her exceptional performances in films like Fashion, Queen, Tanu Weds Manu series and many other.
But Kangana, who is known for her brilliant character portrayal has never done any item songs yet in any of her films. Bollywood top slot actress including Priyanka Chopra, Katrina Kaif, Kareena Kapoor Khan and others have done series of item numbers in many of the films. But Kangana has her own reason of not doing any item songs. 
Kangana in an interview with Bombay Times revealed the reason for not doing item numbers. Kangana said, ''The things that make me happy might not be the things that everyone is after. Like I don't do fairness brands, I don't do big hero films; I don't do item numbers which can boost your vanity to some unimaginable proportion."
Kangana even said that she wants the item numbers to be banned completely. In the interview she further said, '' Well... I don't do item numbers because there is nothing to be done in them. They are... they are obscene, they are at times unfair, most of them are sexist. What is there to be done in them? I personally feel they should be banned. I can't be a part of something which is so toxic for us, our society, our children. If tomorrow, you have a daughter, I have a daughter, would I want her to be called those names, objectified like that? I mean, there are children out there, we need to take responsibility for them."
Kangana was last seen in the film Simran and will be next seen in Bollywood project including Manikarnika- The Queen of Jhansi and Mental Hai Kya.