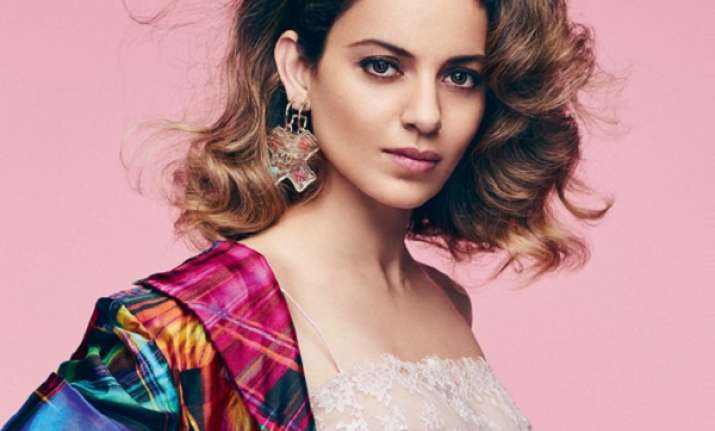 There's no doubt that Kangana Ranaut is the most flamboyant and audacious actress in the industry. She's never afraid of calling spade a spade, come what may. Fearing the consequences of her opinionated-self has never been the Simran actress' cup of tea. This time on Aap Ki Adalat, the actress has taken the entire industry by storm. She has uprooted the entire course of the film industry by revealing some of the best-kept secrets.  In the latest episode of Aap Ki Adalat which aired on 2nd September, Saturday, hear the actress speak her heart out on national television. 
In this segment of Aap Ki Adalat, Kangana Ranaut spills beans on her unfriendly episodes with some of the noted filmmakers of the industry. She claims that Bollywood directors are having some serious ego issues. She also reveals how she's asked to pamper the egos of these male directors, as they feel insecure working with a commanding female actress like her. She, however, praises Milan Luthria, for acknowledging her suggestions about the character. 
Kangana Ranaut also reveals a hair-raising incident where she and her team were held at the gunpoint by rebels in Chambal valley. Watch the full episode to know more about her camaraderie and fallout with filmmakers of Bollywood. 
In one of the most sensational episodes of the year, Kangana Ranaut blurts out some very shocking details of showbiz world. Watch Kangana on Aap Ki Adalat with Rajat Sharma on India TV at 10 pm on Saturday.