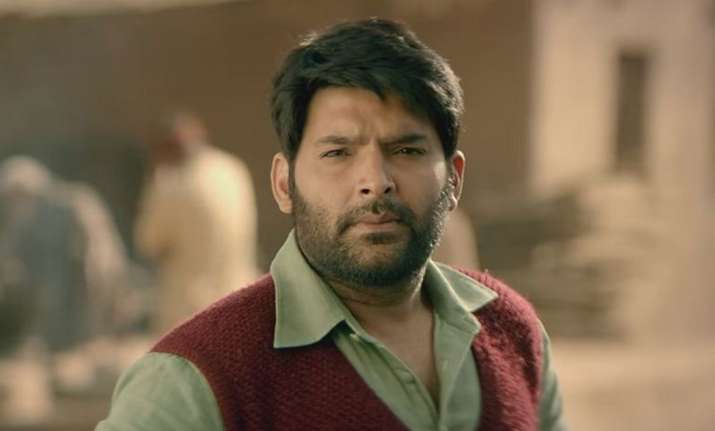 Kapil Sharma, who went through a bad phase earlier this year because of ill-health and controversies is making a comeback after short hiatus. The comedian whose show 'The Kapil Sharma Show' went off air few months ago, says that he is not bringing back the show as he is planning to do something new this time. Kapil, whose movie Firangi is all set to release on November 24, in an interview to indianexpress.com, said that he is now 36 and needs to act his age.
When questioned about alcohol abuse and tantrums, Kapil said that he managed to have all luxuries in life but wasn't really sure about how to handle all these. He tweeted to PM Modi after he was two drinks down. The ace comedian went on to say, ''I haven't changed since my younger days where my friends and I would return to the hostel after winning a match, drink and brawl, and then forget about it in the morning. That's our culture. But now I am 36, and maybe I need to act my age.'' Kapil said that he needs to think before doing something.
On the question how difficult is to accept mistakes, the Kapil Sharma Show host said that he realises his mistakes quickly and his comedy is richer now only due to his experiences. ''I realise my mistakes very quickly. I just need to begin learning from them. Maybe my comedy is richer now due to my experiences. I have seen a lot and that slips into my comedy. I am not sure if someone born with a silver spoon will have the humour I am capable of,'' said Kapil.
About Firangi he said that audience's love encouraged him to do the second film. He went on to say that people pointed out that his debut movie felt like an extension of his TV show with its gag-a-minute comedy. That's when he thought that the second one should be different. Kapil also felt he shouldn't dominate every frame in the movie ''To control the quality, I also turned producer for it,'' he adds.
Talking about comedy available on digital platform, he says that his comedy caters to masses and family audience while those comedies are for urban and youth with Netflix and smartphones. Kapil says, ''I challenge anyone who can point out a dirty joke I may have cracked on my shows.''