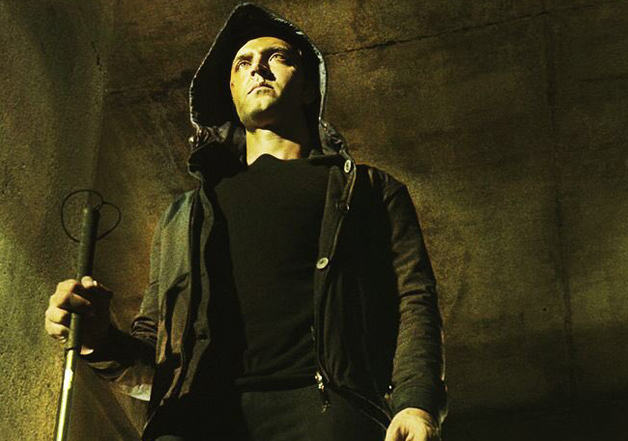 Actor Hrithik Roshan yesterday unveiled a new, dark and intriguing poster of his upcoming movie 'Kaabil'. This Sanjay Gupta directorial has become the talk of the town since the release of the teaser. The Greek God of Bollywood plays a blind man in the movie, something that would not have been easy.
At a media preview for the trailer launch of the movie, while speaking about his character, Hrithik said he took cue from Hollywood legend Al Pacino for the role. The actor told that he was inspired from Pacino's role in 'Scent of a Woman' to prepare for his role.
The action sequences of the movie were quite difficult for him, admitted Hrithik. But he was quick to add that he was inspired by the courage visually impaired people show in day-to-day life.
The actor had spent a lot of time with visually impaired people during the preparation. They used to stop by at his place, click selfies and even make fun of him.
Talking more about his character, Hrithik said that there was no shred of being a victim in it. He said while the action sequences were challenging, dancing in the movie was a satisfying experience.
Hrithik said that the moves and emotions that have gone in the dance sequence made it special.
"The dancing in this film is my favourite amongst all my works. Ahmed (Khan) has done such a fantastic job," said Hrithik.
When director Sanjay Gupta and producer Rakesh Roshan were asked to describe the movie, they seemed at a loss of words. Lastly, they called it a love story with thrills.
A few days ago, the teaser of 'Kaabil' was released and it was full of eerie feeling. The teaser just had Hrithik's voice over and faded lights. The poster that was revealed yesterday showed a serious Hrithik clad in a hoodie jacket holding a walking stick. Here is the poster for you:
It was in the dark..
that he found the invincible light within. #KaabilRevealed pic.twitter.com/D6JO0kgni9

— Hrithik Roshan (@iHrithik) October 24, 2016
With captivating elements about the movie being revealed on intervals, this movie has become an awaited one by the cine buffs. The movie will release on 26th January, 2016 and will see a box office clash with superstar Shah Rukh Khan's 'Raees'.