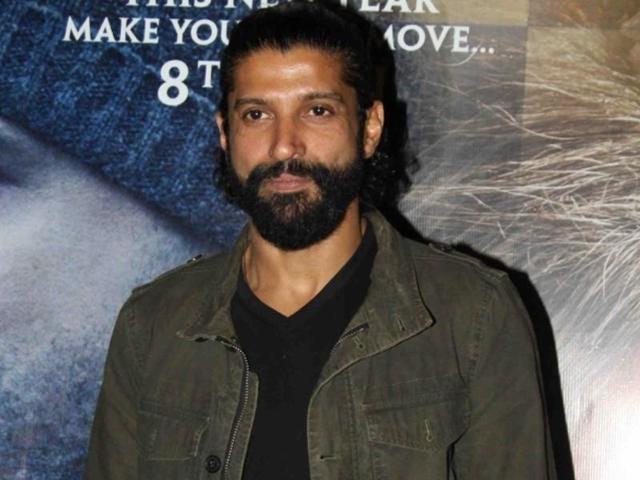 Questioning the MNS's suggestion of Karan Johar paying ₹ 5 crore as 'prayashchit' (penance) to the Indian Army welfare fund, actor Farhan Akhtar has added a new twist to the ongoing debate over stalling the release of 'Ae Dil Hai Mushkil'.
The actor has stated that the entire incident is quite unfortunate and has set a terrible precedent.
'Ae Dil Hai Mushkil' has been on the radar of Raj Thackeray-led Maharashtra Navnirman Sena (MNS) as it features Pakistani actor Fawad Khan. Giving up to the threats by MNS, Karan Johar not just assured about not working with Pakistani actors in future, the director also agreed to pay the expiation amount.
Farhan Akhtar spoke about the threats given by MNS to KJo regarding ADHM to a leading daily and said, "It's not even the government telling you what you should be doing and not doing. So who are you listening to? You are listening to the people who are threatening you with violence. Now, when you have the threat of violence, it's not only about you. You have kids at home, you have a family."
He further spoke about the prolonged debate about banning Pakistani actors in Bollywood saying, the celebs are easy targets and that is the reason film industry is being targeted. He also questioned the Indo-Pak business deals and said why isn't the cross border trade, which generates a business of two billion dollars every year, halted post the Uri attacks.
Farhan further emphasised that instead of targeting the showbiz solely, the government must pass a law as it represents the voice of the people.
The 'Rock On 2' voiced his opinion in support of Karan Johar and said the filmmaker roped in Fawad Khan when there was a wave of optimism flowing across the Indo-Pak border and were encouraging the bridging of gaps.
"Now, if that's changed, you cannot hold this person by his throat and say that what you have done is wrong, and force you to say things and force you to pay money", Akhtar added.
Besides Maharashtra CM Devendra Fadnavis has also been targeted for mediating the deal between MNS and KJO. However, Fadnavis has clarified his stand saying he only held talks with both the parties to find an amicable solution and that he didn't broke any deal between the two.
"If talks can be held with the Hurriyat and Naxals, what is wrong in talking with the MNS", Devendra Fadnavis told a leading daily.