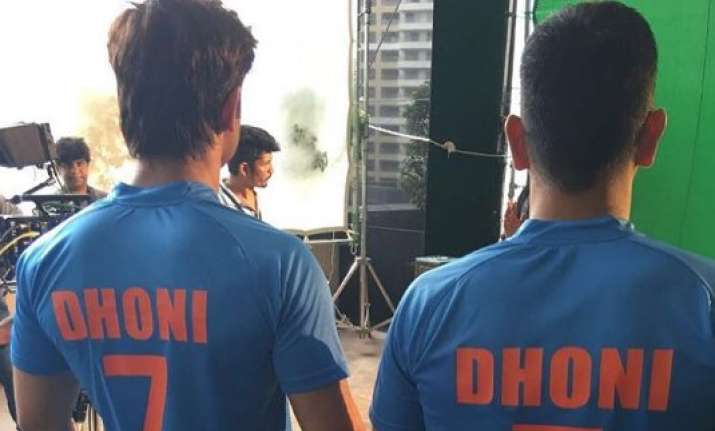 One of the highly anticipated movies of this year is the biopic of Mahendra Singh Dhoni, captain of Indian cricket team, promotions of which are going on in full swing. Titled 'MS Dhoni: The Untold Story', the movie stars Sushant Singh Rajput in the lead. At a recent promotional event for the biopic, the man himself, Dhoni, said that this movie is more about his journey than anything else.
Speaking about his biopic, Dhoni said it shows his childhood, his life as a ticket collector in Kharagpur, and how he first started playing football and then cricket.   
"I was slightly lagging behind in cricket," Dhoni said.
Dhoni added that for him the biggest inspiration was playing for the country. At the event in Hyderabad, Dhoni said that he never paid much heed to results but he understands that in India winning in important. He said that since he believed he was doing the right thing, he never backed out.
The star cricketer added that the feeling of representing India is something which every sportsperson feels for. He said he cherishes the feeling of being able to represent his country for 15 years.
"It is the same for any sportsperson. Not everybody gets a chance to play for India. And, to represent for 15 years is something special and cherishable," he reportedly said.
Speaking about the amazing win against Pakistan on September 24, 2007 after which India lifted the first T20 World Cup, Dhoni said that the win was possible because of the entire team's effort.
"We also knew exactly who should bowl the bowl-outs in that edition. The result was something very special for all of us," he added.
The movie will release on September 30.