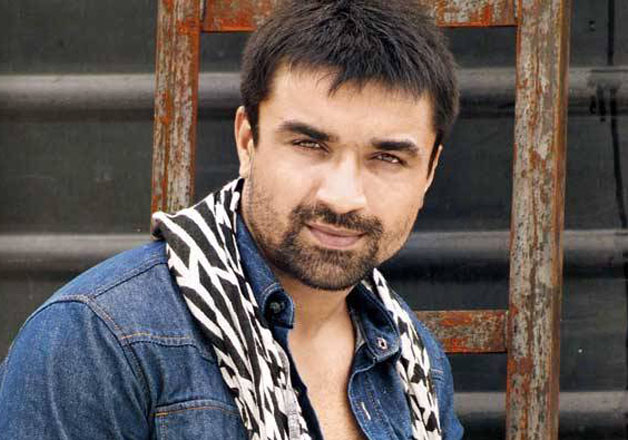 It has always been said that the underworld has a close link with Bollywood. We often hear reports of several celebs being associated with underworld don Dawood Ibrahim. Though none of the celebs have ever accepted their links with the mafia, for obvious reasons, several pic of Dawood posing with B-town celebs have gone viral on internet.
Recently, Dawood's name once again made it to he headlines, after his nephew Alishah got married in Mumbai.
Alishah Parkar, Dawood's sister Haseena's youngest son, tied the knot with Ayesha Nagani, the daughter of a Gujarati Memon businessman from Mumbai Central.
The couple also hosted a grand wedding reception in Mumbai on 17th August. Indeed, it was a lavish event and several B-town members would, reportedly, have marked their presence at the event. Though, everyone tried maintaining a low profile at the event, there is this one person in the tinselvile, who didn't shy away from the media.
We are talking about ex-Bigg Boss contestant Ajaz Khan, who not just attended Alishah's wedding reception, but was also comfortable enough to interact with the media at the event.
Interestingly, Ajaz is Ali's close friend and was quite happy over this new phase in the groom's life.
In fact, the happy friend Ajaz was also spotted singing at the event.
Yes! Ajaz sung the song 'Dosti Zindagi Hai' at Alishah's reception.
The former Bigg Boss contestant also spoke to the media saying he has just kept his promise of friendship with Ali whom he has been knowing for a several years.
"Maine bas dosti nibhai hai," Ajaz was quoted saying.
He further added saying, "Ali ek acha ladka hai, wo mujhe manta hai. Usne mujhe ek saal pehle hi kaha tha ki "meri shaadi me paanch rasm honge, aapko in me se ek par to aana hi hoga. Aap nahi aayenge to mer adil dukhega". Isliye mai gaya tha".
Ajaz believes he didn't do any crime by attending the wedding reception of Alishah.
On the work front, Ajaz Khan will soon be seen on the silver screen with his upcoming movie 'Love Day- Pyaar Ka Din' which is scheduled to release on September 23.